Last October the Asia & Pacific YCW (ASPAC) held a continental action meeting, a seminar on social protection and a regional leaders' exchange in the Philippines. The Continental Action Meeting was held in Taytay, in Rizal province. Twenty-eight participants from the YCW national movements of Australia, Indonesia, Japan, Pakistan and the Philippines attended the meeting, and the ASPAC team, the IYCW secretary-general and a PANAF coordinator were also present.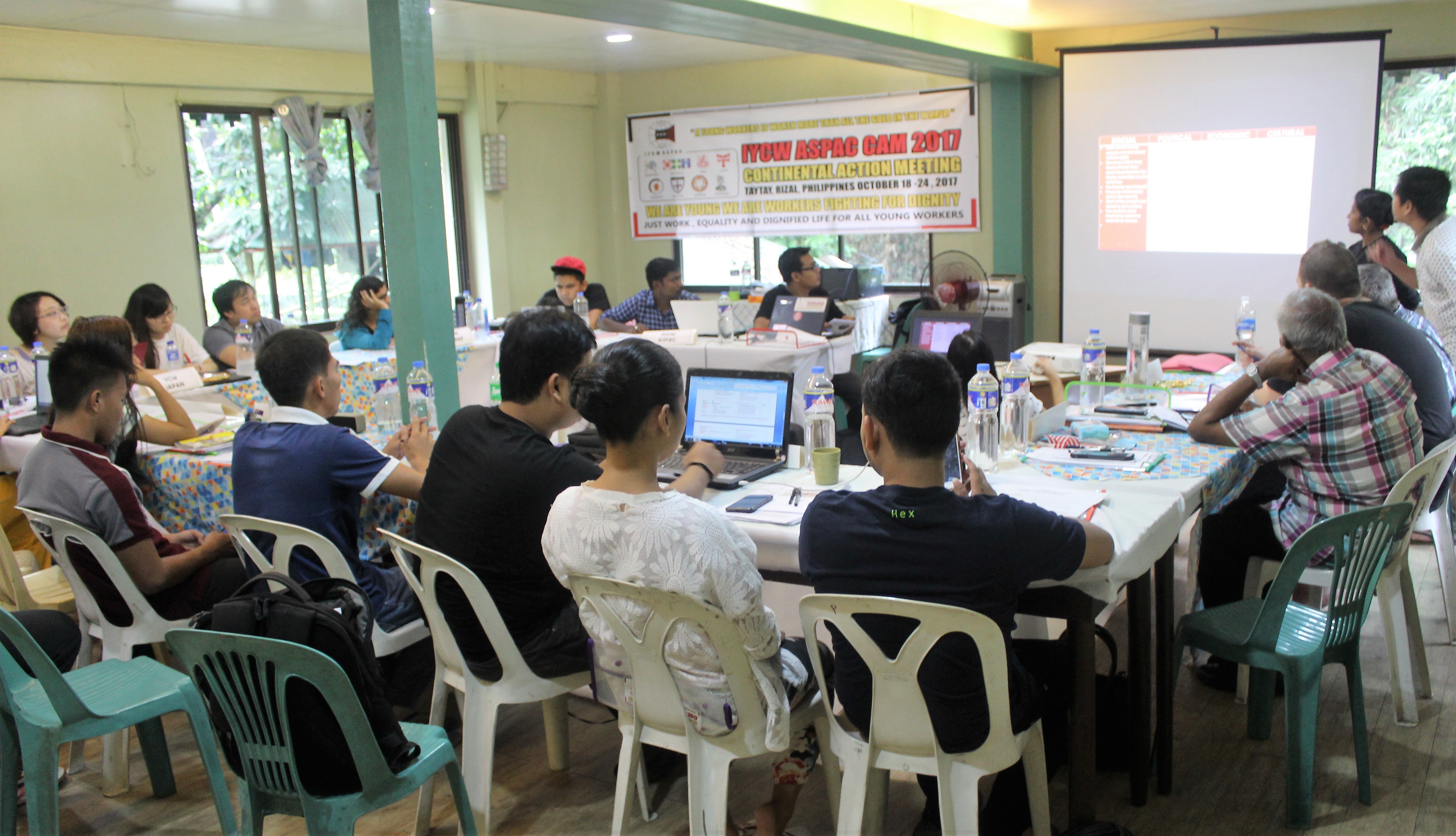 ASPAC had chosen a challenging theme for the Continental Action Meeting: "We Are Young! We Are Workers! Fighting for Dignity." Participants came together to share their experiences and concerns, difficulties and convictions about the YCW in their respective countries. "We are young people who want to contribute and participate in the society. We are often excluded and not respected. We want to find a way to live a dignified life in this society. Yes, we believe that we are the solution and we can make difference!"
Read more...
Today, November 25, as we commemorate the International Day for the Elimination of Violence against Women, we the International Young Christian Workers raise our voices to denounce the widespread violence and discrimination that young women workers experience every day at work and in the society. One of them is Mary, 28 years old, from Nicaragua.
"I am working in a free trade zone for Hansae Nicaragua SA, a garment factory. I have worked there for one year as a machine operator.
In our country, gender-based violence is a problem we face every single day at home, in the way they educate us to assume household tasks because we are women, e.g. cooking, washing, housecleaning, taking care of kids… When I leave my home and go to work, I am faced with sexual harassment in the street every day. The society downplays this practice as something harmless, but in my opinion, it is also gender violence and I really feel harassed as I walk among the people.
Read more...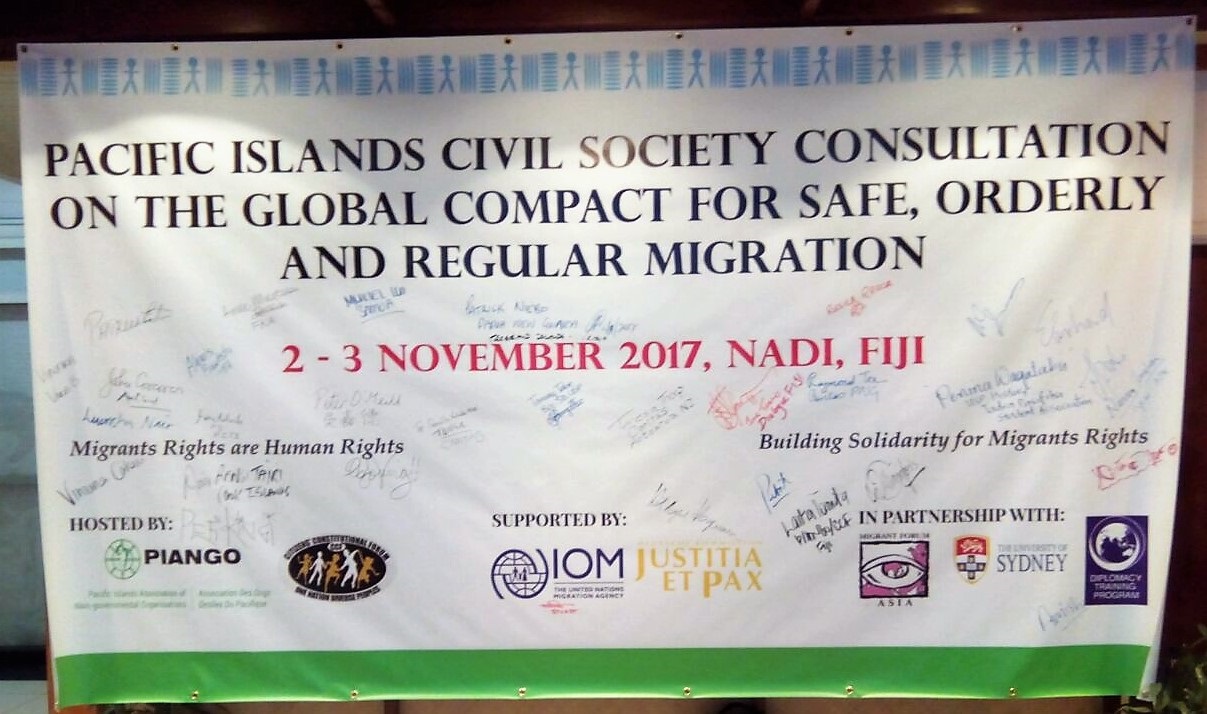 The forum of the Pacific Island Civil Society Consultation on the Global Compact for Safe, Orderly and Regular Migration is a response by civil society stakeholders strongly endorsing dignity for safe, orderly and regular migration into and from the Pacific Region. The said regional consultation was organized in Fiji from November 2 to 3, 2017, by leading civil society organizations such as the Migrant Forum in Asia, Justice and Peace, Sydney Asia Pacific Migration Center and others. The Asia Pacific International Young Christian Workers movement was represented by Nanang Ibrahim.
Read more...
by Basma Mikhail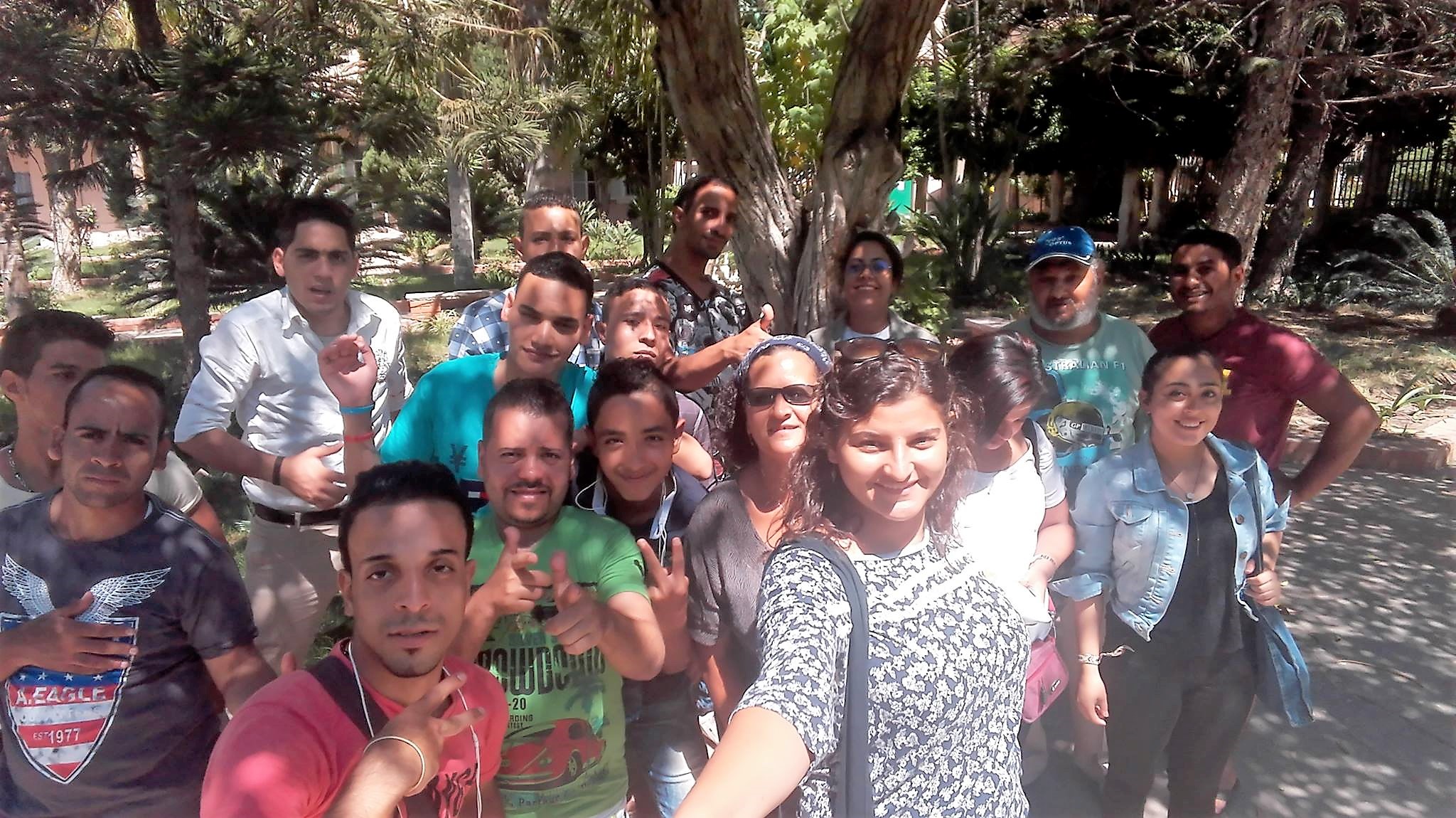 Fourteen young workers and leaders of YCW Egypt gathered in Alexandria from August 31 to September 2, 2017 to live together and discuss their future. There were 10 young men from el Khranfish base group working in different sectors such as tuk-tuk drivers, gold makers, shop workers, and factory workers, three young women from El Sagood base group who work in the service sector as teachers and nurse in a private institution, and one person from El Osairin base group who is a student. They have been supported by former YCWers and collaborators.
Read more...
It is with great sadness that the International YCW announces the passing of our brother, friend and comrade in arms, James Denteh.
James, a member of the YCW Ghana national movement, outgoing member of the IYCW International Team who assumed responsibility in the African continent over the 2012-2016 period, contributed to the dreams of many working-class youths around the world through his experience as an activist, and he leaves his footsteps and thoughts so that we can continue our struggle for a world with more dignity and more justice.
James, you are not gone; you are here in our lives and in the heart of each YCW member.
James, you are not gone; your ideas, your thoughts and your dreams are with us in our day-to-day struggles.
James, our YCW brother yesterday, today and forever.
As it does every year, the IYCW attended the 106th session of International Labour Conference held in Geneva in June 2017. Below is the IYCW-WSM joint statement on labour migration, read by Antonio Zela, a YCW activist from Paraguay and continental coordinator.
"I thank you on behalf of the International Young Christian Workers (IYCW) and World Solidarity (WSM) for giving me the opportunity to make a joint statement to this Committee. We would also like to thank the Office for the report prepared for this general discussion.
I propose to start with a testimony of an IYCW member, which illustrates the difficulties faced by labour migrants:
Read more...
Page 3 of 14