by Andy N. Predicala
The Asia and Pacific region includes 47 countries that account for about 61 percent of the total world population. Data suggest that in 2016, more than 4.5 billion inhabitants out 7.4 billion worldwide belonged to that region. Asia-Pacific is home to diversified cultures and traditions.
According to the International Labor Organization (ILO) during its 16th Asia-Pacific Regional Meeting held in Bali, Indonesia, Asia-Pacific also provides more than 60 percent of the labor force worldwide. Over the past years, it has experienced a significant decline in poverty rates, a growth of modern industries and has a more educated labor force. However, employment which is a key factor in helping people move out of poverty remains stubbornly low. The sustained economic growth and dynamism does not translate into social progress and only benefits the few.
Read more...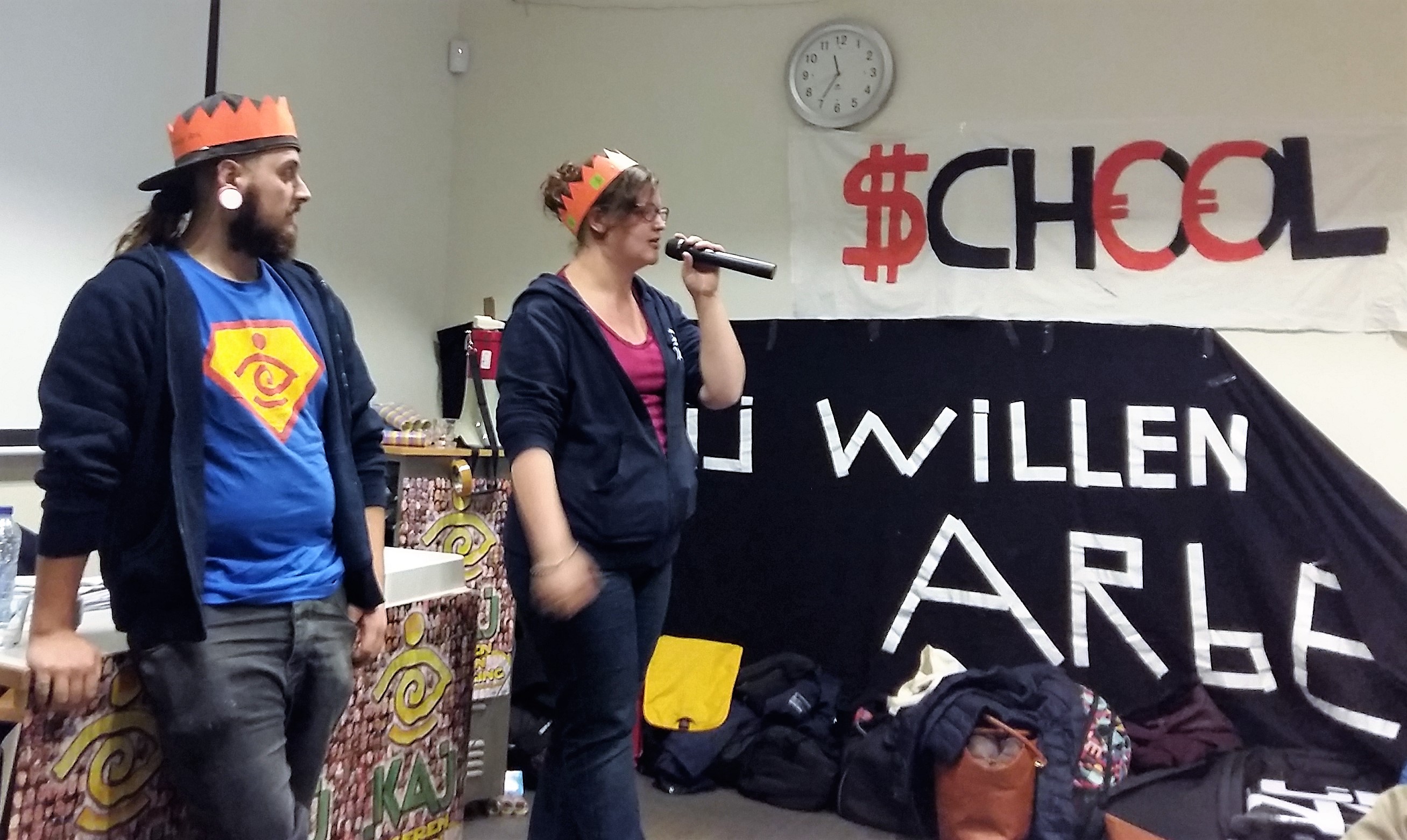 The National Congress of KAJ Flanders that took place last November 14-15, 2016 at the Generation Europe youth hostel was a great success. It was attended by around 35 young people coming from different regions of Flanders. The two-day congress was fun, filled with dynamic activities and debates on the reality young people and the movement are facing today.
The National Congress worked on four different themes: (1) strengthening the base groups and actions of the different regions; (2) equal opprtunities for everybody; (3) respect for life and solidarity among people; (4) decent life at work and school. These four themes are the main campaign of KAJ Flanders for the coming four years (2017-2020).
Read more...
by Andy Predicala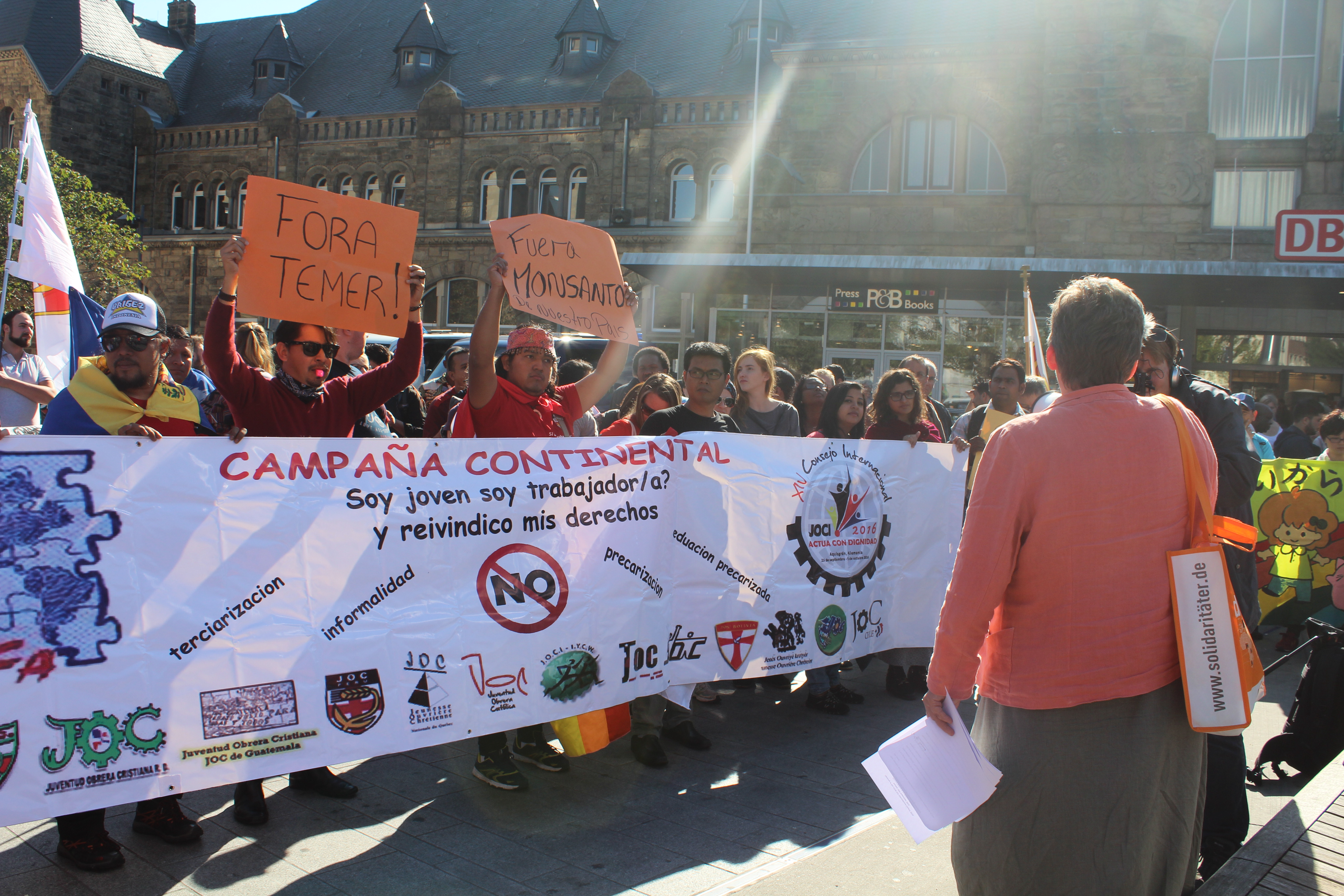 The International Council of the International Young Christian Workers was a timely event organized by its activists every 4 years to identify where the movement is today, and how it will go forward. Our fast-evolving world has generated closer interaction among people but it has created different situations in every country and continent. These developments have had consequences and impact in the world of work, affecting thousands of workers, and young workers in particular.
Click here to see photos of the Council.
Read more...
IYCW Statement at Seminar Co-Sponsored by the Holy See and the ILO
Representatives of Catholic-inspired organizations and religious congregations gathered in Rome on 29-30 April 2016, together with officials of the Holy See and of the International Labour Organization, with one aim: to make "decent work for all" an explicit goal of the post-2015 sustainable development goals.
On this occasion, Luis Vargas, a YCW Venezuela activist, made a statement on the reality of young workers in the Americas. Young people are faced with a wide range of problems such as precarious work, informal work, little access to education and training, unemployment, discrimination, unfair dismissals, machismo, and sexual harassment.
Read more...
International Week of Young Workers and May Day 2016
The International Young Christian Workers (IYCW) salutes all Young Workers in their struggle for dignity in this current most challenging time. The International Week of Young Workers (IWYW) is a week that the IYCW initiated in 1984, dedicated to the life and work of young workers.
This important week promotes the actions of young workers aimed at changing their working conditions, the society in which they live, and their personal lives towards the new society that we are dreaming of.
Read more...
Joint Press Release of IYCW and MIJARC
Since the creation of the human being, women are equal to men in all aspects of life in administrating this planet. As time went passing by, women have been stripped of their dignity and experienced terrible violence and slavery at home, at their work place and in society.
The current society, with its way of life and culture, has produced more inequality, forcing women to live in a more vulnerable situation globally. The United Nations as a collective political power has failed and seems to continue failing to bring change and transformation towards equality, as the effort that has been made is not really addressing the main problem but is just a mere political veneer.
Read more...
Page 3 of 12