by Andy Predicala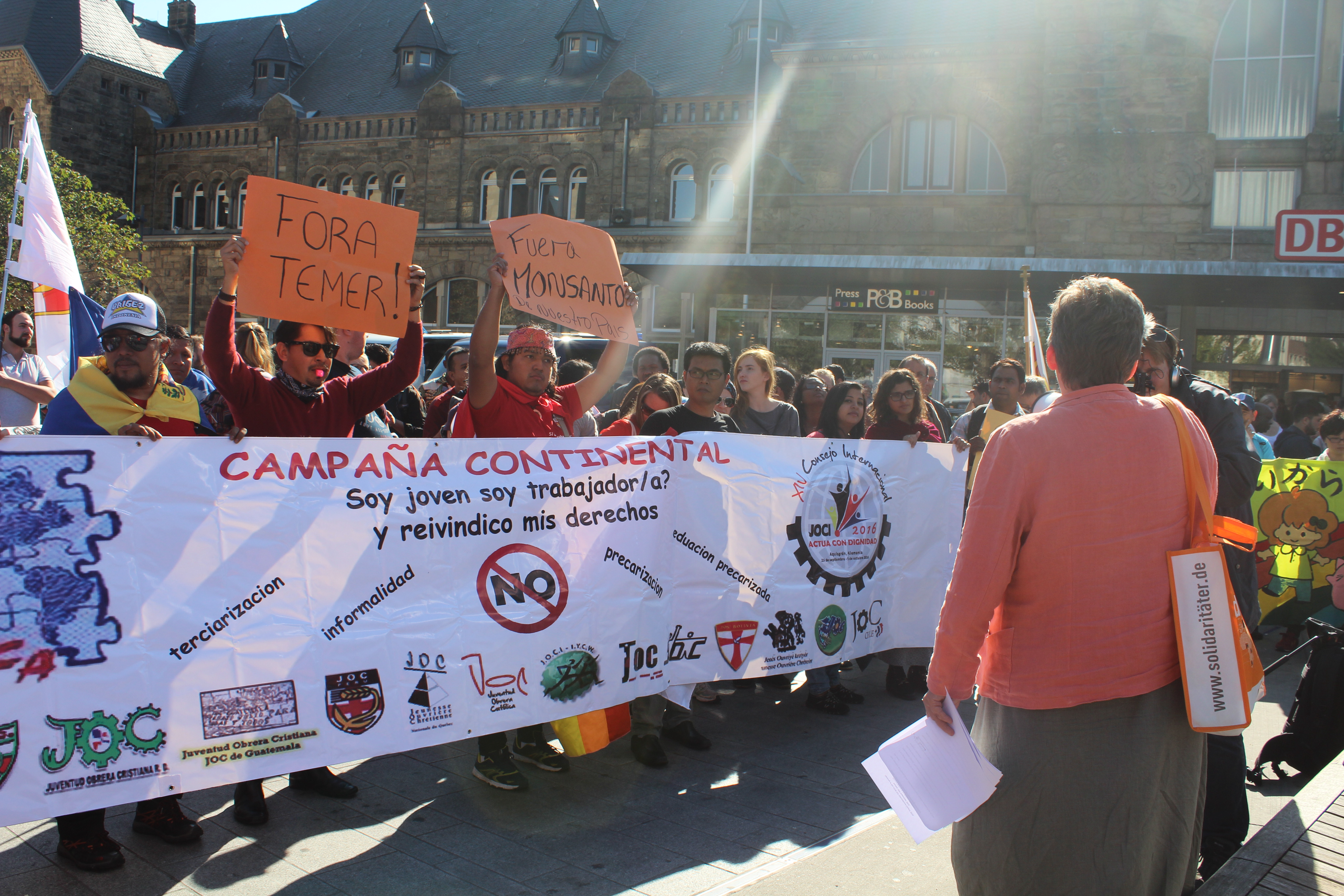 The International Council of the International Young Christian Workers was a timely event organized by its activists every 4 years to identify where the movement is today, and how it will go forward. Our fast-evolving world has generated closer interaction among people but it has created different situations in every country and continent. These developments have had consequences and impact in the world of work, affecting thousands of workers, and young workers in particular.
Click here to see photos of the Council.
Read more...
IYCW Statement at Seminar Co-Sponsored by the Holy See and the ILO
Representatives of Catholic-inspired organizations and religious congregations gathered in Rome on 29-30 April 2016, together with officials of the Holy See and of the International Labour Organization, with one aim: to make "decent work for all" an explicit goal of the post-2015 sustainable development goals.
On this occasion, Luis Vargas, a YCW Venezuela activist, made a statement on the reality of young workers in the Americas. Young people are faced with a wide range of problems such as precarious work, informal work, little access to education and training, unemployment, discrimination, unfair dismissals, machismo, and sexual harassment.
Read more...
International Week of Young Workers and May Day 2016
The International Young Christian Workers (IYCW) salutes all Young Workers in their struggle for dignity in this current most challenging time. The International Week of Young Workers (IWYW) is a week that the IYCW initiated in 1984, dedicated to the life and work of young workers.
This important week promotes the actions of young workers aimed at changing their working conditions, the society in which they live, and their personal lives towards the new society that we are dreaming of.
Read more...
Joint Press Release of IYCW and MIJARC
Since the creation of the human being, women are equal to men in all aspects of life in administrating this planet. As time went passing by, women have been stripped of their dignity and experienced terrible violence and slavery at home, at their work place and in society.
The current society, with its way of life and culture, has produced more inequality, forcing women to live in a more vulnerable situation globally. The United Nations as a collective political power has failed and seems to continue failing to bring change and transformation towards equality, as the effort that has been made is not really addressing the main problem but is just a mere political veneer.
Read more...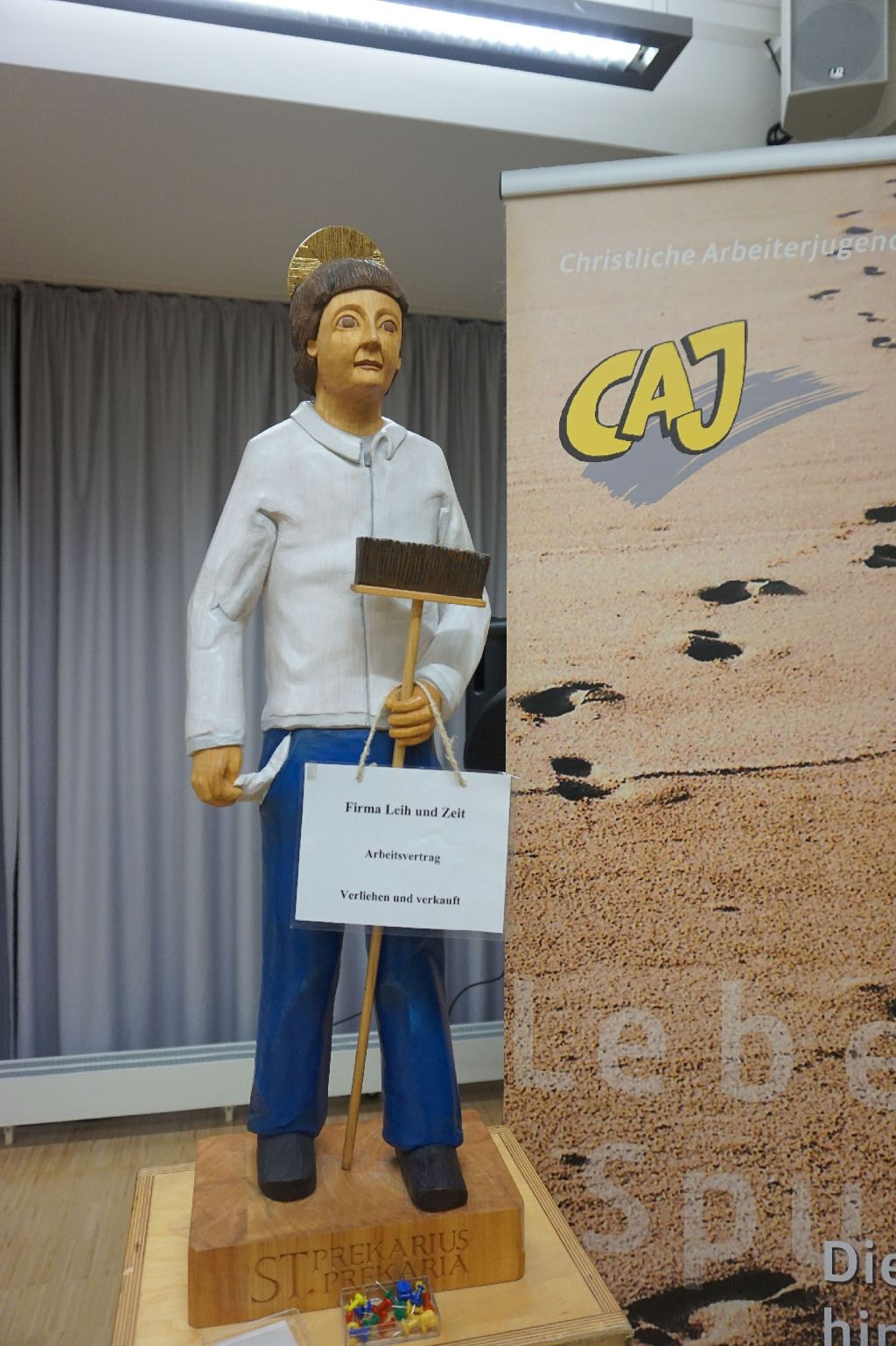 Who is Saint Precarious?
Saint Precarious is a fictional saint although an iconic image was created to recall Catholic saints believed to protect the faithful. The "saint" made his first appearance in October 2004 in Italy during protests against multinational chains and corporations. It is dedicated to spread awareness on casual independent employment contracts, the so-called "Precarious Work".
February 29 as the feast day
Unlike many other dates, "February 29" only comes every 4 years in our Gregorian calendar. Because of its precarity, it was chosen as the feast day of Saint Precarious.
Read more...
Continental Action Meeting in Hong Kong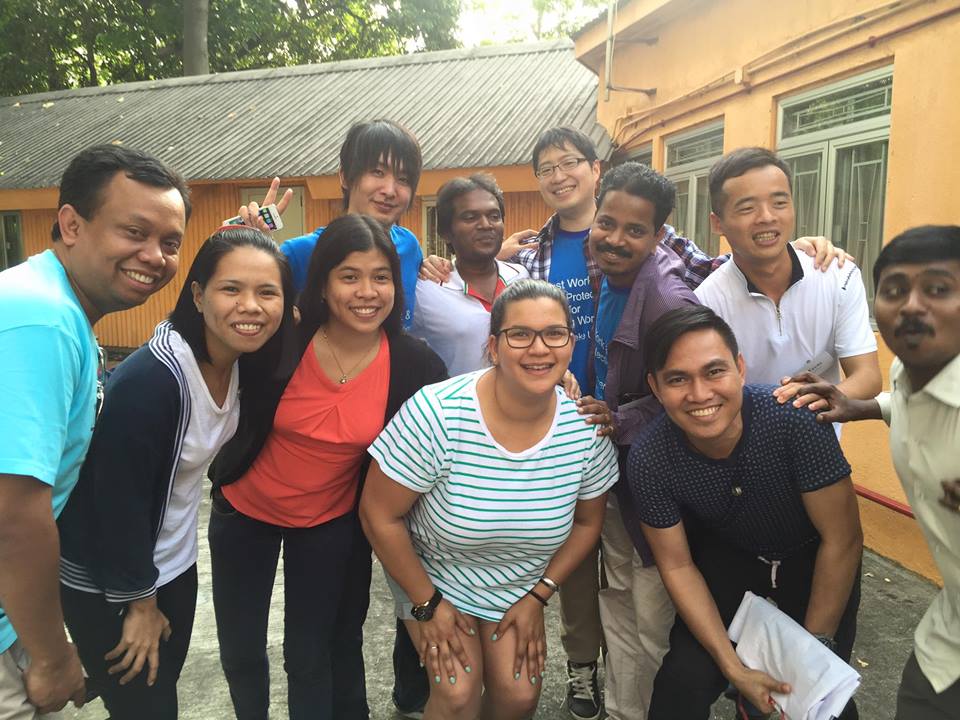 Hong Kong, IYCW ASPAC – "We are Young, We are Workers, Fighting for Dignity!" This was the slogan chosen by the International Young Christian Workers of Asia Pacific (IYCW ASPAC) for their Continental Action Meeting (CAM) held in Caritas Center, Hong Kong last October 19-23, 2015. YCW Australia, YCW Japan, YCW Indonesia, YCW India, YCW Philippines and YCW China attended the meeting.
The meeting focused on the current issues faced by young workers in the Asia and Pacific region such as social protection deficit, low wages, migration and the rise of informal economy.
Read more...
Page 4 of 13