A Campaign for Regular Work and Quality Education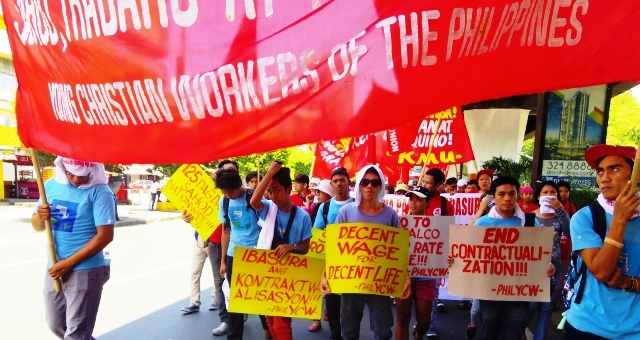 From April 26 to May 1, the Philippines YCW celebrated the International Week of Young Workers and commemorated struggle, solidarity and success. It held a series of training and awareness programs, discussing pressing issues of today, conducting home visitations to young workers and their families, and marching with different trade unions, Church people and sector organizations on May Day.
On May Day, the Philippines YCW highlighted its demand for a 125-peso wage increase nationwide for workers in all sectors. This is in line with the global campaign of the IYCW on Just Work and Social Protection and with the Asia-Pacific YCW motion for a Decent Living Income, Decent Work and Decent Life.
Read more...
"Decent Work is Essential to Address Inequalities and Social Injustice"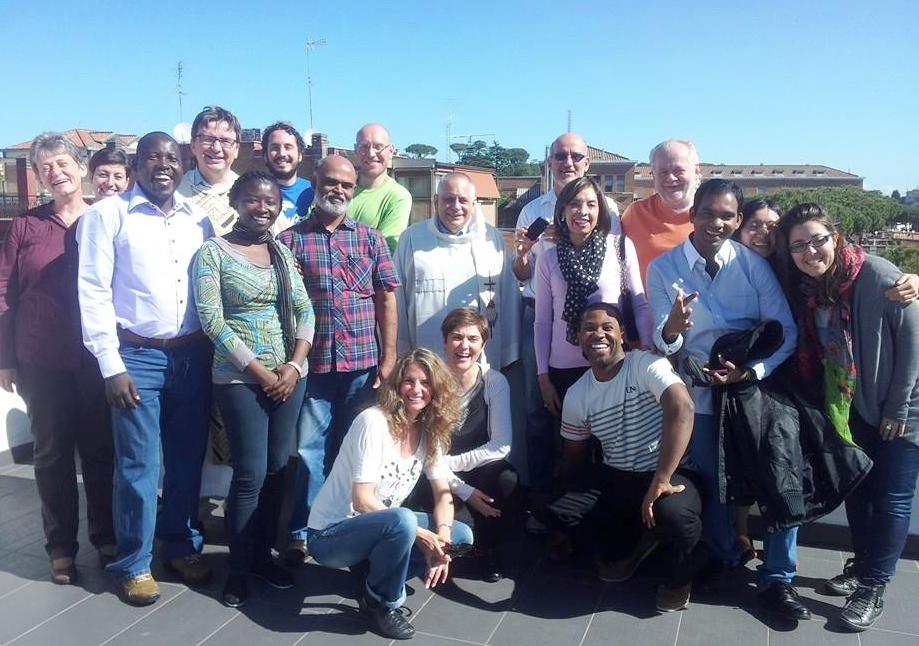 An International Seminar on decent work and post-2015 agenda was held in Rome from 29th to 30th April 2014. The seminar was organized by the International Catholic Church-Inspired Organizations (Catholic group) in collaboration with the International Labour Organization (ILO) and the Pontifical Council for Justice and Peace (PCLP).
Robert Vins Challappan (ASPAC Team), Arlindo de Oliveira and Ludovicus Mardiyono (International secretariat) represented the IYCW in that seminar.
The seminar concluded with a relevant statement underlining the importance of "decent work for all" as an explicit goal of the post-2015 sustainable development goals.
Read more...
Young Workers Demanding Just Work and Dignified Life!
As is always the case with the Young Christian Workers on the International Labour Day, all members, leaders and supporters of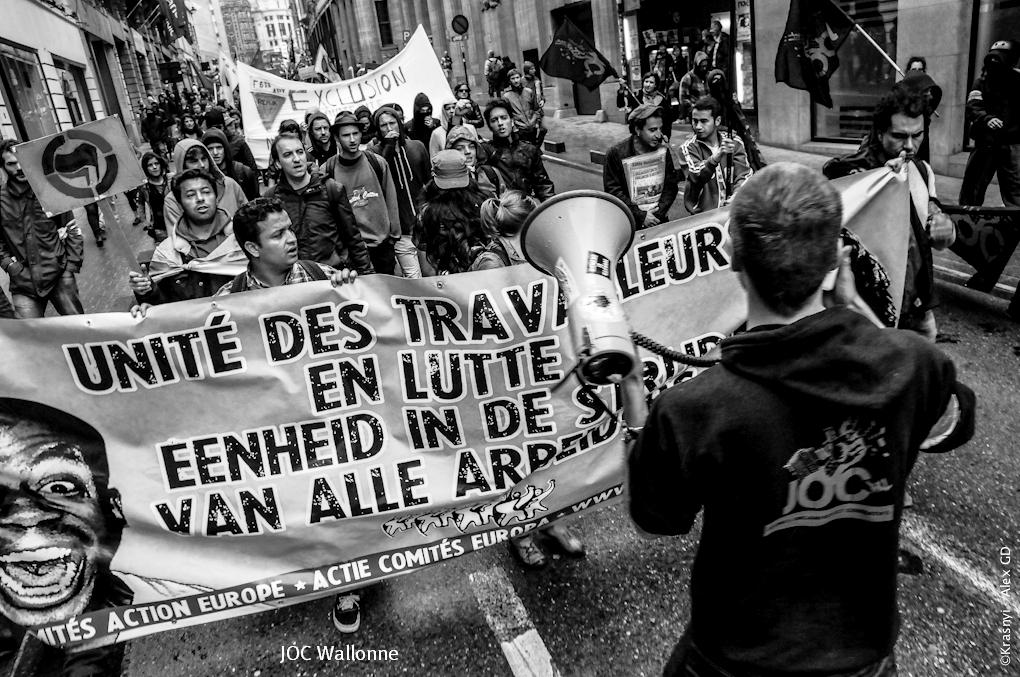 the YCW around the world commemorated May 1st, 2014 with a variety of events.
May 1st is a historic and important moment for the YCW movement around the world to raise demands for the welfare of all young workers and their families, ranging from a living wage, employment, social protection, job security, to freedom of association, gender equality and other fundamental rights.
Click here to see some photos of YCW activities in several countries commemorating the International Labour Day 2014.
An Inspiring Legacy in Our Fight for Just Work and a Sustainable Social Protection System
From 24th to 30th April and on 1st May each year, the IYCW engages into activities and actions aimed at celebrating the International Week of Young Workers and May Day. These activities and actions confront the social, political, economical, cultural ills that continue to plague the living and working conditions of millions of young women and men today.
This year, the IYCW marks this extraordinary week in the calendar of the movement by learning the "Pillars of Nelson Mandela's legacy; Lessons and Inspirations". Mandela, a selfless freedom fighter of the working class, who stood for justice, human dignity and non-racialism. The IYCW believes that his example will live on and will continue to inspire all young workers, and the world.
Read more...
Young Workers Demand Better Jobs!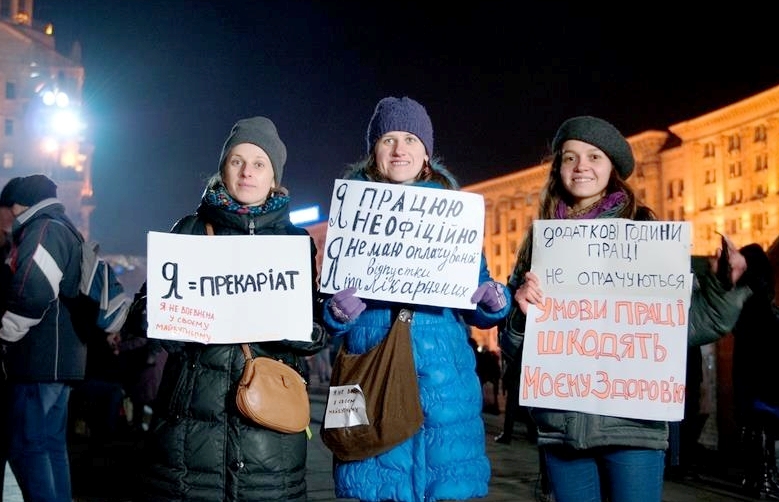 After the overthrow of the President of Ukraine, Viktor Yanukovych, the situation in Ukraine has not calmed down. The threat of war comes from Russia which cites as a reason the need to provide protection to Russian citizens who live in Ukraine, particularly in the Crimea.
Responding to the threat of war, leaders of a number of nations and the UN called on Russia to halt its plans to attack Ukraine because it violates the Budapest Memorandum signed in 1994, which guarantees the security of Ukraine against external aggression, although legal interpretation differs on whether the threat has to involve nuclear weapons.
At the grassroots level, the people continue to consolidate their forces and urge the government to take strategic steps for the recovery of the political situation in the country. The current economic and political crisis in Ukraine causes uncertainty in many aspects of young workers' lives. Life and jobs are becoming more precarious and difficult everyday.
Read more...
"This is an attempt to undermine democracy in Venezuela"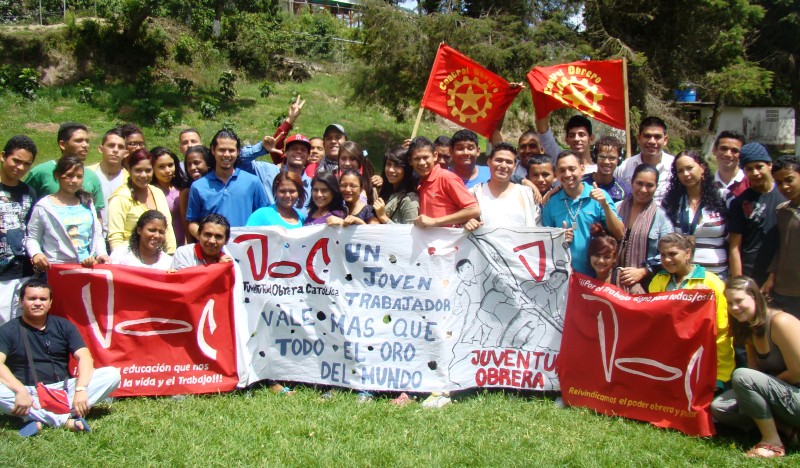 Venezuela has been hit by protests and violence over the last weeks. The demonstrations, originally attributed to students protesting against the high rate of inflation and crime, rapidly degenerated into violent acts that the Venezuelan government and its Mercosur partners (Argentina, Brazil, Paraguay and Uruguay) described as "attempts to destabilize the democratic order." President Maduro convened a peace conference "for a fruitful dialogue towards peace and tolerance, to isolate violence", but so far demonstrations by opponents and supporters of the government have continued.
The Venezuela YCW has issued a statement denouncing the role played by the United States, international corporations and major transnational media in supporting the violent opposition and manipulating the information.
Read more...
"A Dignified Life for Women Is Progress For All"
It is said that when young women receive equal access to training facilities, education and opportunities, and move on to participate fully in economic decision-making, they are a key driving force against poverty. Young women with equal rights are better educated, healthier, and deliver greater access to land, jobs and financial resources.
Women do not freely advance in all spheres of their lives because of discrimination as well as early school dropout due to teenage pregnancies. Their increased earning power in turn raises household incomes. By enhancing women's control over decision-making in the household, gender equality also translates into better prospects and greater wellbeing of children, reducing poverty of future generations.
Read more...
Page 9 of 13