"A Dignified Life for Women Is Progress For All"
It is said that when young women receive equal access to training facilities, education and opportunities, and move on to participate fully in economic decision-making, they are a key driving force against poverty. Young women with equal rights are better educated, healthier, and deliver greater access to land, jobs and financial resources.
Women do not freely advance in all spheres of their lives because of discrimination as well as early school dropout due to teenage pregnancies. Their increased earning power in turn raises household incomes. By enhancing women's control over decision-making in the household, gender equality also translates into better prospects and greater wellbeing of children, reducing poverty of future generations.
Read more...
Young people in Europe work under increasingly precarious conditions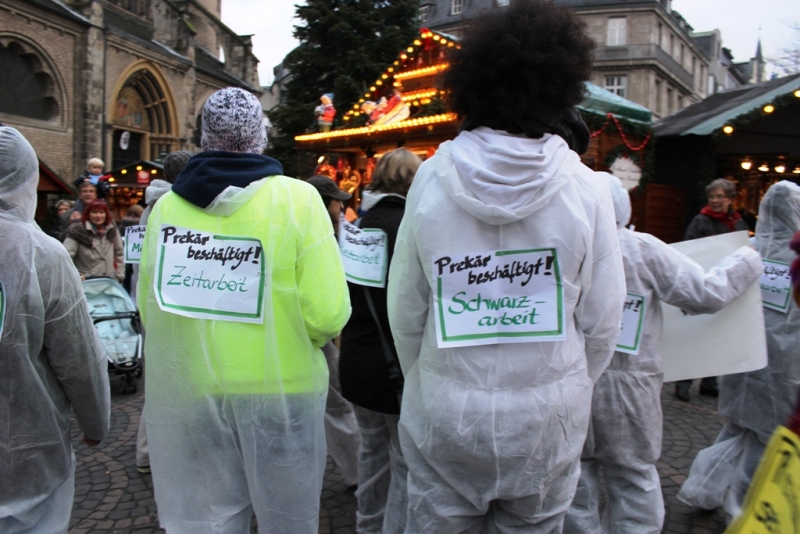 YCW leaders from Germany, Belgium (Wallonia and Flanders) and Ukraine met in Königswinter, Germany at the invitation of the European coordination of the YCW (JOCE) from 27th November to 1st December 2013 to discuss the situation of work precariousness in Europe.
This European seminar, which was conducted by JOCE under the theme of "Talkin' 'bout my generation," grappled with the consequences of precarious employment for young people in Europe. The special feature of this seminar was that all participants had been or are now in precarious employment.
Read more...
"No matter how unequal the situation, if the people are committed and well organised, then not even the most vicious oppressor can hold them back forever"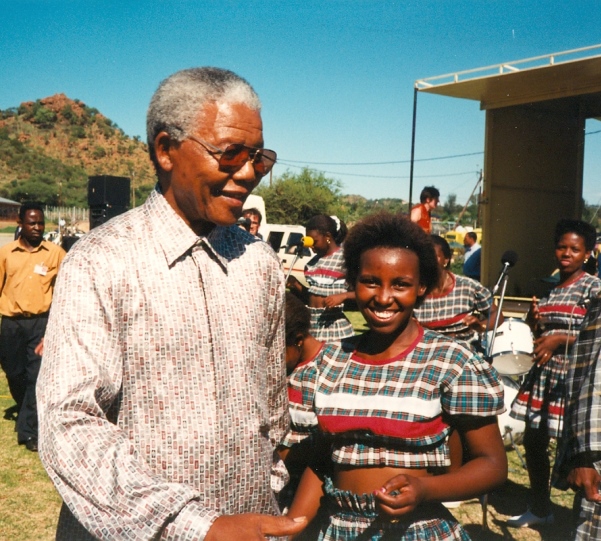 Sunday 26th November 1995 was a big day for the South Africa YCW and the 130 delegates of the IYCW International Council. The South African YCW had decided to hold the opening ceremony in the small black township of Oukasie-Brits.
The apartheid regime had wanted to wipe Oukasie, a black shanty town, off the map and send its black population 30 km away from there because they were a black spot at the doorstep of a small white city, Brits. The township became a centre of opposition to the regime. The local YCW set up defence committees and a trade union, and thanks to the international campaign in which the International YCW took a very active part, the government was forced to give up its scheme.
Read more...
Violence against women is not confined to one country or continent, it crosses borders and oceans

The International Day for the Elimination of Violence Against Women, celebrated on 25th November, is an opportunity to look at the statistics released by the international institutions. They are horrifying. According to World Bank data, "women aged 15-44 are more at risk from rape and domestic violence than from cancer, car accidents, war and malaria." UN figures show that "around the world, at least one in every three women has been beaten, coerced into sex, or otherwise abused in her lifetime" and in armed conflict zones, hundreds of thousands of women have been raped.
Violence against women is not confined to a specific country or continent, it crosses borders and oceans. It is not confined to a specific culture or social class, it affects all cultures and every stratum of society. It is not only physical but also moral. According to the UN, "the roots of violence against women lie in the historic inequality of power in the relations between men and women and in the persistent discrimination against women." The IYCW is fully aware of this, and gender equality is precisely one of the key pillars of its international campaign for decent work and a dignified life for all young workers.
Read more...
The Panaf coordinator describes the problems faced by young women
On behalf of the African Commission and the IYCW-PANAF coordination, James Denteh visited the Namibia YCW from 15th to 25th October. The main objective of this visit was to support the national movement in the review of the action, coordination and finances and to strengthen the link between their local/national actions and the continental and international campaign on "Just Work and Dignified Life for all Young Workers".
One of the main problems faced by young women in Namibia is school dropout caused by early pregnancy and childbirth.
They are young women between 15 and 28 years old, living in remote areas, in precarious and poor conditions. As most parents cannot afford education for their children, the only option is to drop out of school and live their own ways.
Read more...
"Life is like riding a bicycle.
To keep your balance, you must keep moving"
By Kevin Côté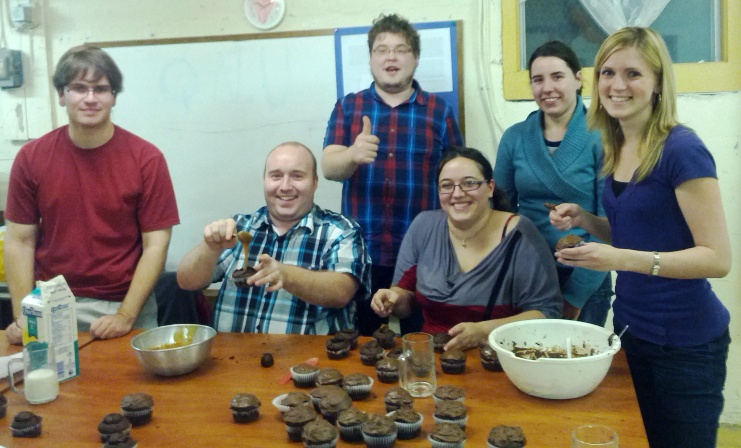 I am 27 and I started participating in the Quebec YCW in the summer of 2012. I work as a computer technician for the Quebec government. The reasons why I decided to work in the public sector are my pride in Quebec and my desire to contribute to the common good. I started in Montreal in 2009, and then I had the chance to become a fulltime employee in the city of Quebec. In 2012 I met Christina who told me about the YCW and I took part in my first activity the next summer: the camping rally. I really appreciated the experience. Nature helps us to relax and creates a beautiful atmosphere of friendship.
Read more...
Extending to New Places and New Sectors of Work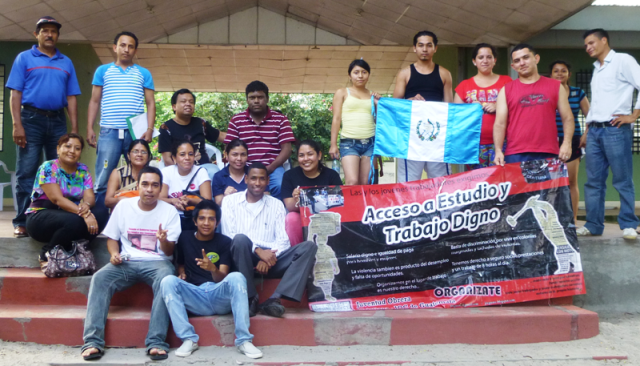 Nicaragua - Young Christian Workers from Guatemala, the Dominican Republic, Venezuela and Nicaragua are gathering in Granada, Nicaragua from 2-9 November 2013. They are presenting and sharing concrete actions that they carry out in their countries.
These actions are closely linked to the life of young workers. The Guatemala YCW has described the action they are carrying out with young workers in free trade zones and their action with teachers. The YCW in the Dominican Republic is developing actions with young workers in free trade zones and with student workers in the Universidad Autónoma de Santo Domingo (Autonomous University of Santo Domingo). The Nicaragua YCW has presented the action of young workers in Calypso Apparel and its neighbourhood action on environmental issues. The Venezuela YCW has explained how they organise the action with the workers in Graffitti Store and their action with university workers in UNES.
Read more...
Page 10 of 13