A Story from Japan YCW
The theme we have chosen for the 100th anniversary of the YCW is very relevant to the young workers not only in Japan but to all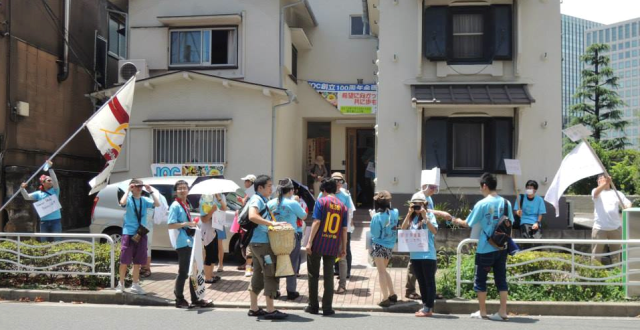 young workers around the world: "DIGNITY FOR YOUNG WORKERS!"
When we look back at our own history, Cardinal Cardijn founded the YCW because he saw great contradiction in the life and work of young workers. Their reality was in contradiction with their dreams. From the discussion we have at the present time, we note that this is still true today. We see that our dreams and the dreams of our fellow young workers are far from the reality we are faced with.
Many of us say that we have long hours of work, no time for ourselves, for our family and for our friends, our situation is hopeless, we cannot plan for our future and we become individualistic and don't care about others.
Yet! All of us DREAM!
We want to have enough time to think, to enjoy life with our friends and family. We want fixed and decent working hours. We dream of freedom to express what we feel in our working place. We want all workers to have good relationships and act in solidarity. We want to have secure and decent income and we want to be appreciated for the work we do and to be treated as a person.
We are motivated to find the meaning of our life! As young workers we do believe that we can change things, not some day but today! YES, we can! Why not? The future of the young workers is in the hands of the young workers! Our future is in our hands. Don't let anybody take it from us!
Cardjin is still alive today! His spirit lives on in our hearts! We are marching for our hopes, for our dreams and for our future!
Stand Strong Young Workers!
OUR WORK! OUR DIGNITY! OUR RIGHT!