"Decent Work is Essential to Address Inequalities and Social Injustice"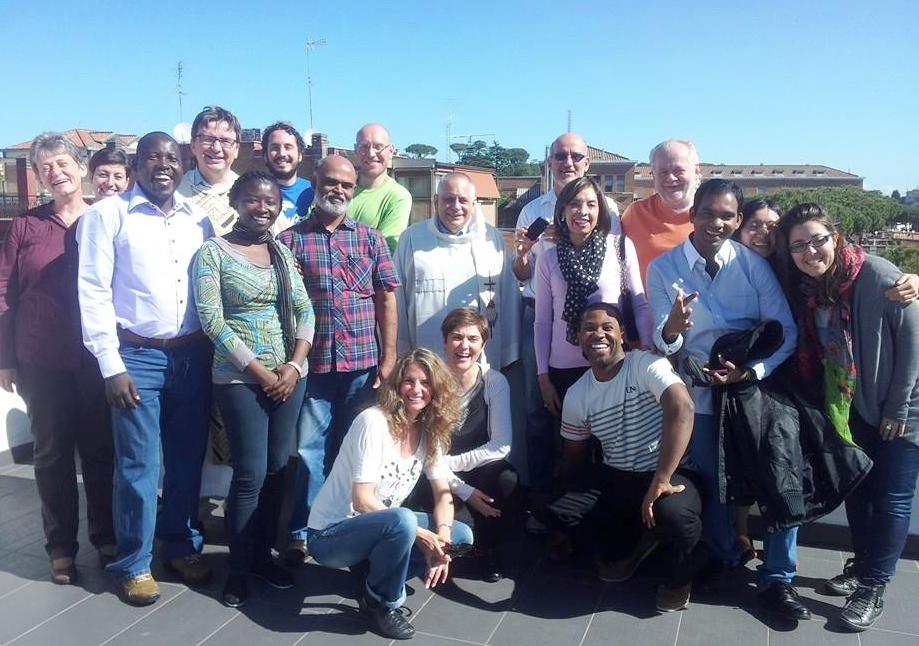 An International Seminar on decent work and post-2015 agenda was held in Rome from 29th to 30th April 2014. The seminar was organized by the International Catholic Church-Inspired Organizations (Catholic group) in collaboration with the International Labour Organization (ILO) and the Pontifical Council for Justice and Peace (PCLP).
Robert Vins Challappan (ASPAC Team), Arlindo de Oliveira and Ludovicus Mardiyono (International secretariat) represented the IYCW in that seminar.
The seminar concluded with a relevant statement underlining the importance of "decent work for all" as an explicit goal of the post-2015 sustainable development goals.
The Catholic group insisted that access to decent work be guaranteed for all through the formulation and implementation of the new set of international development goals, including supportive conditions and economic policies. The group reiterated the commitment to achieve decent work as expressed in its statement on the post-2015 development agenda that was signed by the members of the group on 13th June 2013.
The Catholic group emphasized that the promotion and creation of an enabling environment for decent work is essential to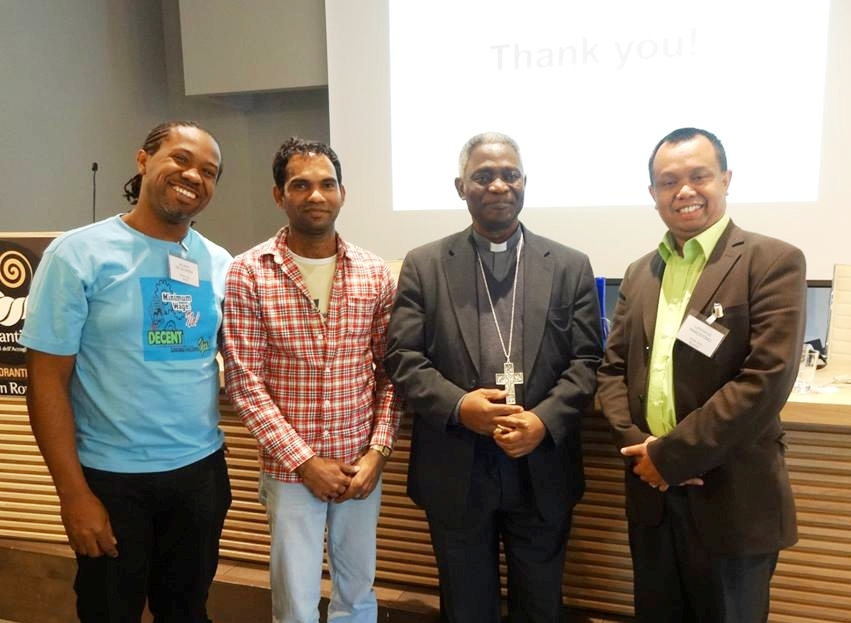 address the current challenges of inequalities and growing social injustice, while reinforcing human dignity and contributing to the common good. Human suffering resulting from unjust structures, from precarious and poorly remunerated forms of work, from human trafficking and forced labor, from widespread forms of unemployment among youth, and from involuntary migration, cannot remain without response.
The IYCW actively participated in and contributed to these conclusions through the presentation of specific and local actions developed by the national movements of Paraguay (domestic workers/internal migrants), Germany (migrants) and India (agricultural workers). Those actions have been developed under our international campaign 2012 – 2016 on Just Work and Dignified Life.
This two-day seminar has strengthened the collaboration amongst International Catholic Church-Inspired Organizations, the ILO, social partners and other relevant partners as all contributed to the post-2015 discussions. A few days after the statement, Pope Francis strongly supported this demand in his letter addressed to the head of the United Nations.
Let us continue to fight for Just Work and Dignified Life for all.