The KAJ Launches a Symbolic Action in front of the Court of Justice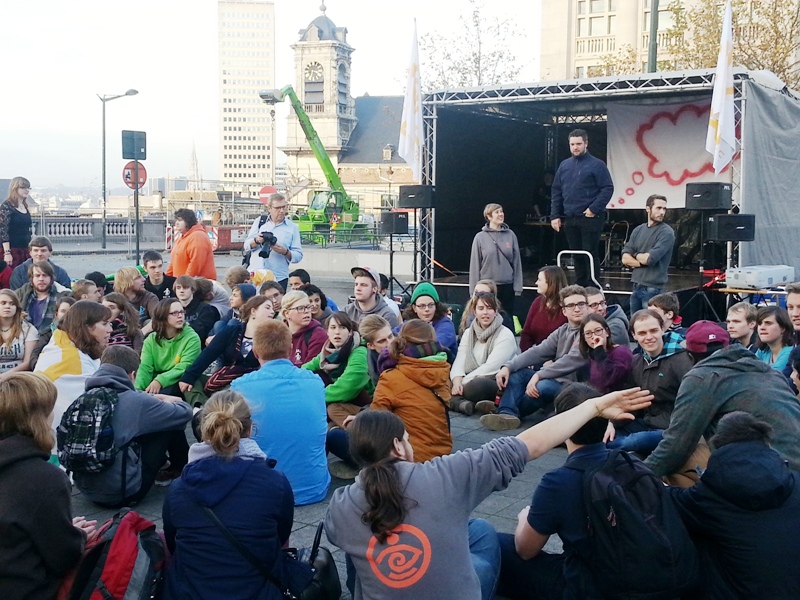 The KAJ-Flanders launched a symbolic action last November 22, 2014 in front of the Court of Justice in Brussels. It was attended by more than 100 young people who spoke up about the situation of the young people whose parents are divorced and live between two homes.
Figures show that Belgium has climbed into the top 3 nations of the European Union in terms of number of divorces and at least 1 out of 3 marriages in the Flemish region ends up in a divorce. In 2013 alone, 35,000 children and young people were faced with their parents' separation. However, the number of children whose unmarried parents dissolved their partnership contract is unknown.
In the public debate held, KAJ-Flanders identified the consequences of divorce on young people. Their approach is not based on statistics, but on young workers' true life stories, practical experiences, the movement's analysis and proposals for improvement.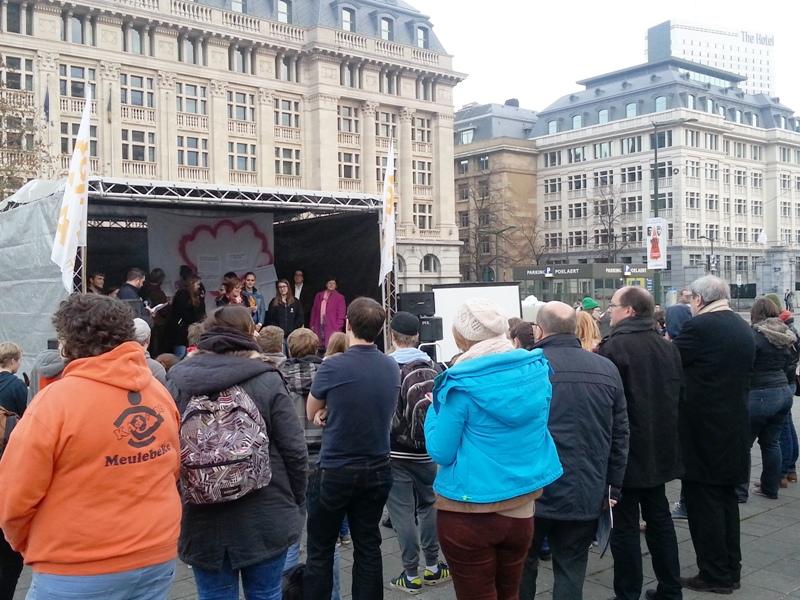 A positive impact is that it gained attention from the print and broadcast media which covered the activity. Moreover, their campaign is supported by the Higher Institute of Family Sciences (Hoger Instituut voor Gezinswetenschappen – Odisee) and the Office of the Belgian Commissioner for Children's Rights. These are respected institutions in the eyes of the public as well as at the political level.
Young people shouted that they are strong if they are together, and stronger if they are bonded by KAJ, and their demands resonated loud and clear:
-          Children and young people should not be responsible for passing on messages between their parents.
-          Parents should be held responsible for their communication about finances and daily needs.
-          Parents should not involve the young people in their mutual conflict.
-          The residence scheme is not suited to their needs; moving from one parent's house to the other parent's house weekly is a big hustle.
-          There should be an institution to support parents in financial difficulty and to prevent poverty, faced especially by single parents.
-          Children and young people should not experience shame and loneliness. They should be able to speak about the consequences of their situation and about their expectations.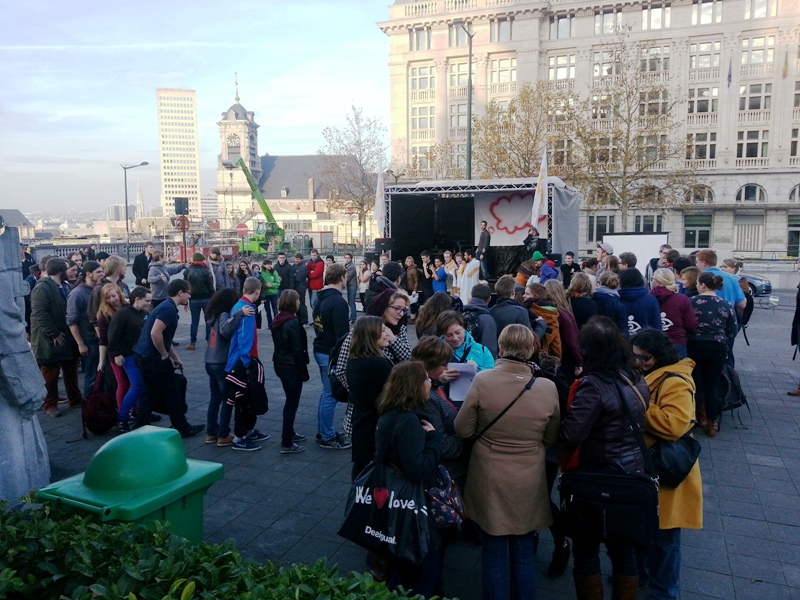 The visibility of a number of parents and the presence of policymakers in the vicinity gave cause to hope that KAJ raised awareness and created an impact leading to some changes in the policy procedures which will benefit young people and the society at large.
The KAJ received an invitation from the ministers of three government departments: Justice, Youth, and Family Policy. One Member of Parliament wants to invite the KAJ to the Justice Commission in the Parliament to explain their analysis and demands. That commission has the power to create new policies.