A message from the CAJ National Council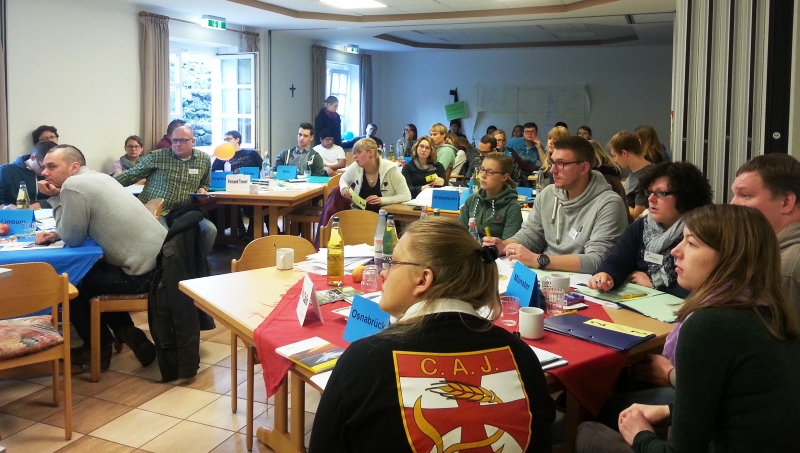 As the National Council of CAJ (German YCW) officially opened on Friday night of November 7, 2014 at Kolping-Biddunghaus-Salzbergen, we were all the more motivated as we heard the song "Bread and Roses", which rhymes as follows…
"As we go marching, marching, in the beauty of the day
A million darkened kitchens, a thousand mill lofts gray
Are touched with all the radiance that a sudden sun discloses
For the people hear us singing, bread and roses, bread and roses."
The chairwoman roll-called the delegations, and the majority of the regions were present, 16 out of 20 to be exact, with more than 45 young people and workers.
The Council started with the presentation and evaluation of the work of the movement over the past two years. Participants highlighted the development of the analysis and action campaign on precarious work, the issues and action concerning migrants, the importance of the exchange of action among leaders, and the way forward to a stronger coordination.
To further strengthen the movement, the Council valued the importance of reaching more young people and young workers through activities like May Day and the International Week of Young Workers.  Some committees were created too, such as the Social Media Committee, Committee on Migrants, Cultural Committee (songbook collection), and various political representative committees. The more young people we are, the stronger we become, and we can recite the poem together…
"As we come marching, marching, we battle for men and women,
For they are in the struggle, and together we shall win.
Our days shall not be sweated from birth until life closes,
Hearts starve as well as bodies, give us bread, but give us roses."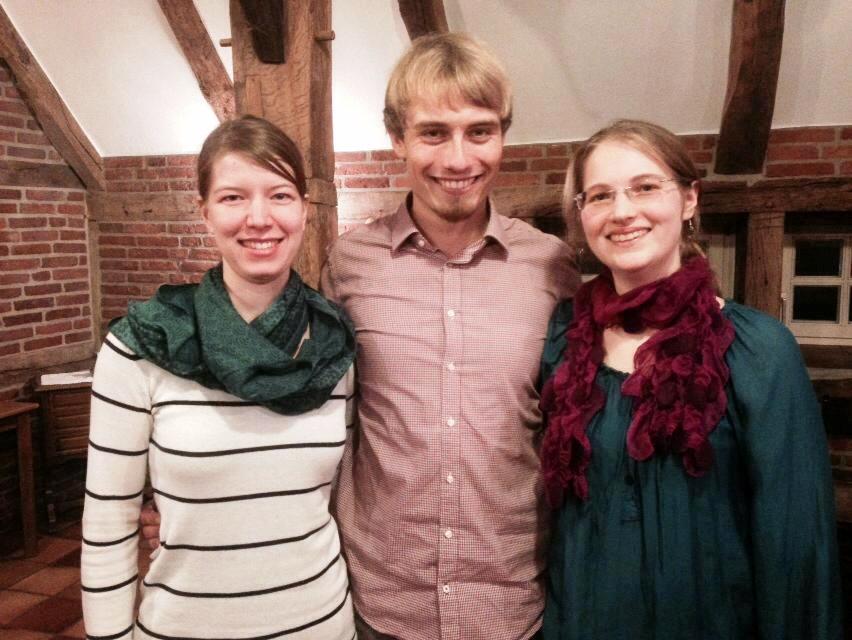 The accent was also placed on the international dimension of the movement. The International Plan of Action (IPA) was presented in a German version so that regions and base groups can understand and implement it at the local level. Solidarity for the extension work in Ukraine was strengthened through a financial campaign and time was also dedicated to the preparation of the upcoming XIV World Council of the International Young Christian Workers, as the CAJ-Germany will be the host national movement of the council.
On behalf of the International Secretariat, we would like to extend our congratulations and wish the best of luck to the newly elected National Team: Sarah Prenger (National President), Anne Gansfort (National Treasurer) and Christoph (National Chaplain). And greetings to the activists and leaders of CAJ-Germany for their "Bread and Roses" commitment…
"As we come marching, marching, we bring the greater days.
The rising of the women means the rising of the race.
No more the drudge and idler—ten that toil where one reposes,
But a sharing of life's glories: Bread and roses! Bread and roses!"