Continental Action Meeting in Hong Kong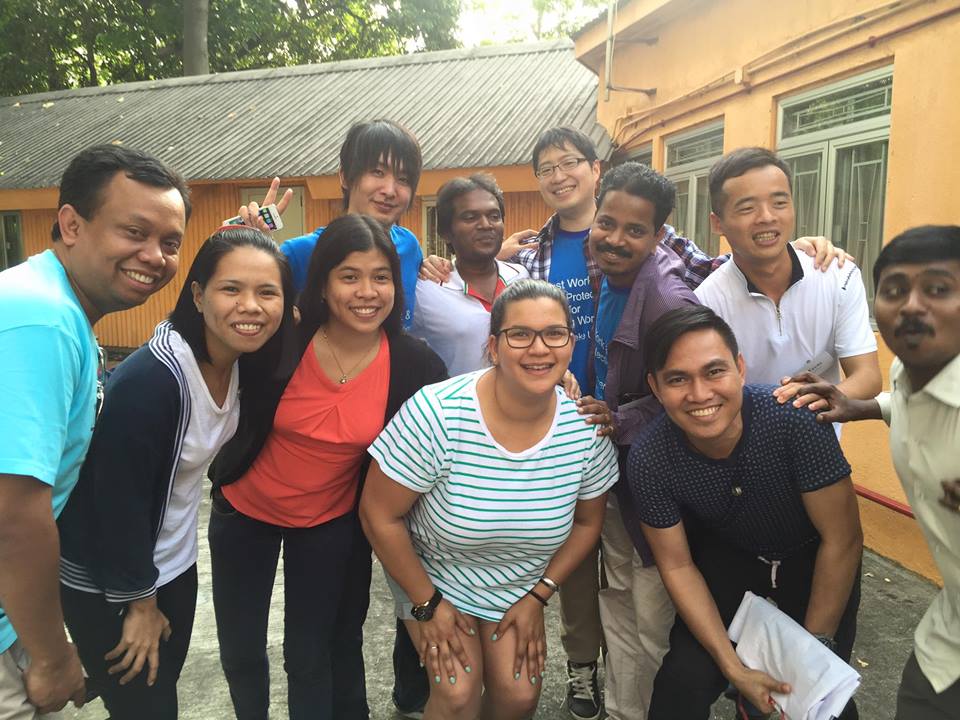 Hong Kong, IYCW ASPAC – "We are Young, We are Workers, Fighting for Dignity!" This was the slogan chosen by the International Young Christian Workers of Asia Pacific (IYCW ASPAC) for their Continental Action Meeting (CAM) held in Caritas Center, Hong Kong last October 19-23, 2015. YCW Australia, YCW Japan, YCW Indonesia, YCW India, YCW Philippines and YCW China attended the meeting.
The meeting focused on the current issues faced by young workers in the Asia and Pacific region such as social protection deficit, low wages, migration and the rise of informal economy.
"The current social protection is a business involving membership fees. We don't want this. We want the government to fully cover the cost of social protection, which should be free, without any discrimination and it should cover the whole life of each human being," said Nanang Ibrahim, president of YCW Indonesia.
All national movements in Asia-Pacific agreed on the Asia Pacific campaign on "Just Work and Social Protection with Dignified Living Income For All." It will include deepening the analysis of the current economic and political development model and developing a dynamic proposal for future development that will involve young workers as designers of development, not the object of it.
To carry out the campaign, IYCW ASPAC drafted a continental plan and set strategy to strengthen the actions with formal and informal economy workers, migrants, students and unemployed. Throughout the meeting, all delegates showed a strong sense of solidarity, making their contribution and committing themselves toward changes!