The International Young Christian Workers in the Americas just finished their continental meeting in Rio de Janeiro, Brazil. There were participants from many different countries: Peru, Paraguay, Ecuador, Venezuela, Guatemala, Nicaragua, Brazil, Haiti, and Quebec. In addition, there was a representative from the International Secretariat as well as some delegates from other organizations also invited to this continental meeting.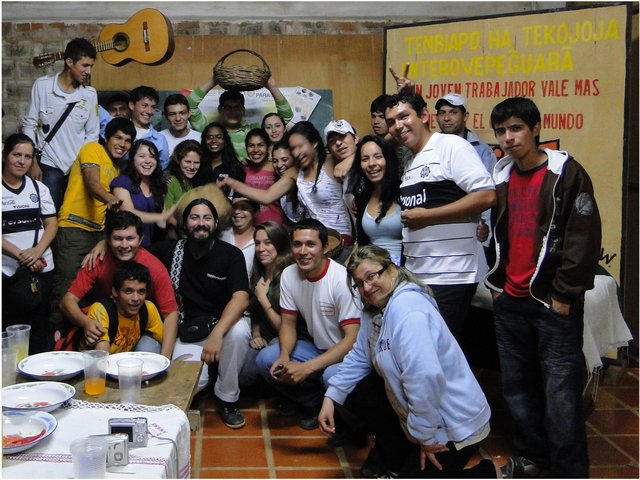 Three exchanges took place before the continental meeting. One exchange was held in Paraguay regarding Gender Equality and Actions of the movements, and the other two exchanges were help in Brazil, in Joao Pesoa and Sao Vicente, regarding solidarity economy.
After these exchanges, all delegates participated in the continental meeting in Rio de Janeiro in order to review the actions of the movement, develop the discussion on the continuity of the actions, and come up with a concrete action plan.
The young activists of the YCW national movements developed a very good discussion about the IYCW movement today and the transformation of young people in society through the methodology of our movement.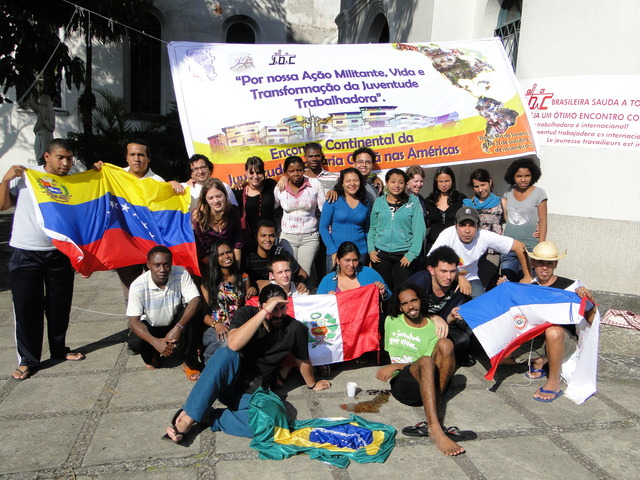 The delegates made an evaluation of their plan of action and its implementation in the national movements. A very good discussion took place on the action process; the participants identified the challenges facing them as well as the causes of those challenges in order to develop a concrete plan for the coming years, keeping in mind the International Council 2012.
The leaders of the national movements really got involved in the continental meeting, showing their commitment to have a good preparation towards the International Council.
A great cultural night was organized to promote cultural exchange and the integration of delegates.