IC 2012
New leaders have joined the International Team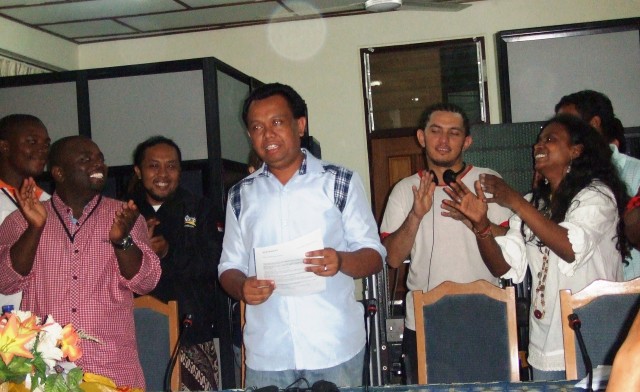 At the IYCW International Council held last August in Ghana, the delegates of the national movements elected the new members of the International Team who will take over from the leaders whose mandate came to an end.
We would like to present below the composition of the team and introduce each one of its members.
Read more...
An Exchange Programme, Debates and a New International Plan of Action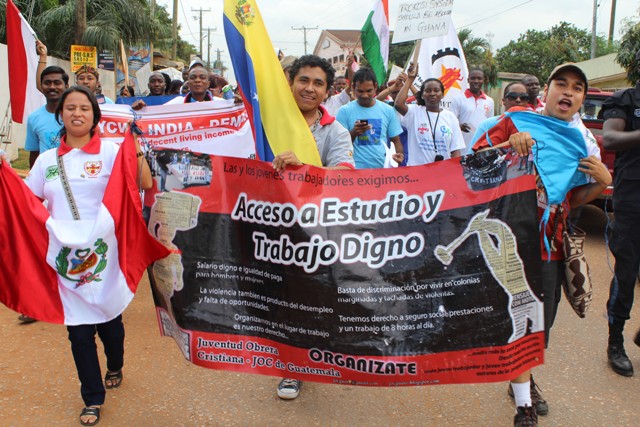 The 13th International Council of the IYCW was held last August in Ghana with the participation of young workers from around the world who represented their national movements.
The theme we had chosen was « Young Workers as Actors of Change » because we believe in the creativity of young people and in their capacity to change the situations in a positive way. We also learned from history that young workers have often initiated actions aiming to bring changes in society.
Before the council, delegates had the opportunity to participate in an enriching exchange programme.
Read more...
XIIIth International Council of the International Young Christian Workers.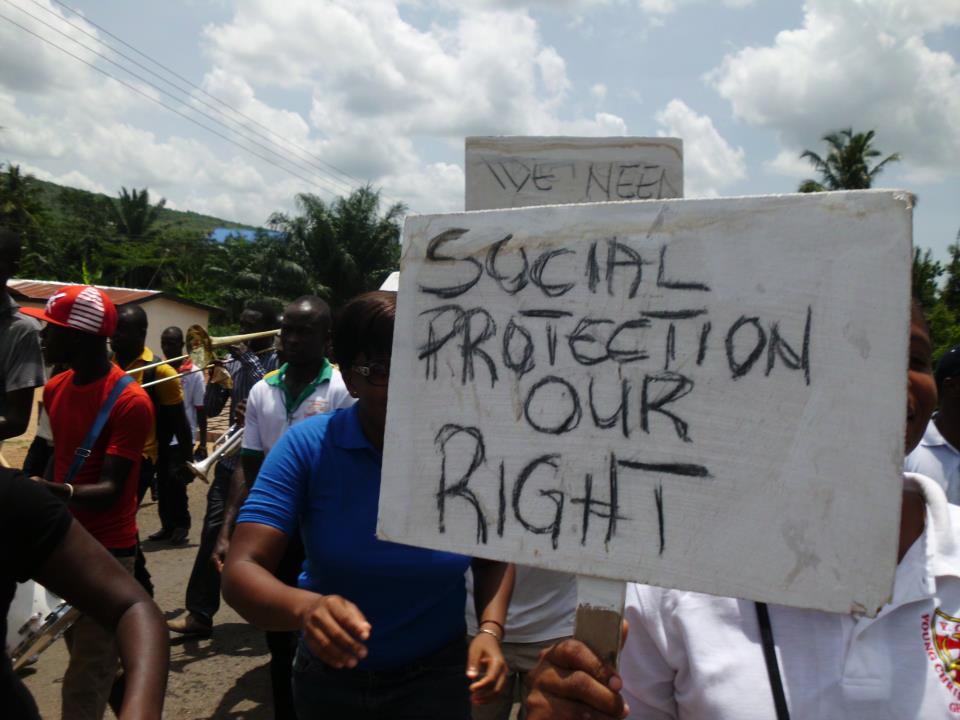 The XIII International Council will be held from 13th to 23rd August 2012 in Accra, Ghana. The theme we have chosen for the International Council is "Young Workers as Actors of Change".
Since the last council, major events and issues have been taking place in the general and young workers' reality. The youth have been at the forefront and the focus of these issues either as actors, beneficiaries or affected people. Their actions in these events and issues are the testimony to the whole world that youth are involved, concerned and not indifferent to issues affecting them.
In the same time we are happy to identify that many actions have been carried out by young workers inside our movements around the world. The focus of these actions is demanding Social Protection: Just work, Gender Equality and Quality Education for life and work. These actions are inspiring other young workers and promotes change in the life of young people involved in the action. At the international level we have collected actions and this is the most powerful proof that the young workers participate, question the contradictions of the capitalistic system, and demand a new world.
We are going to organize the council in this important context. It is the moment to review the ongoing process and project the future. In this XIII International Council in Accra, we will define a new plan of action for the movement.
Read more...
Social
1.      From 2008 until today we have witnessed many events at the social level around the world. One of the major events that took our attention was the uprising of young workers and youth in the Arab streets (starting from Tunisia, Egypt, Yemen, Libya, Syria etc). Also we could see mass demonstrations in different countries and continents (France, Germany, Belgium, Spain, Greece, Ireland, England, Haiti, Chile, South Africa, Zimbabwe, Indonesia, India, Philippines, etc.)
2.      Across the world we have seen civil war, the ongoing war in the name of eliminating terrorism in different countries and the suffering of the people.
3.      We also witnessed severe earthquakes, floods, famine and other natural disasters in many countries.  Moreover, environmental issues such as global warming and pandemic diseases such as HIV/AIDS have been affecting millions of people all over the world.
4.      At the same time, we witnessed the World Social Forum in 2011 in Dakar where thousands of young people took up the slogan that "Alternative is possible". The United Nations declared 12 August 2010 to 11 August 2011 as International Year of Youth (IYY).  Through numerous events associated with this, millions of youth all over the world were able to give expression to their dreams and aspirations.  
Read more...
"All the jobs I've had have been interim contracts. Like most people in Belgium, I started school at the age of 3, and studied until the age of 17. At that time I had to go to hospital. I therefore didn't finish the final year of studies and so I have no diploma. I then studied fashion. I was unemployed for 5 months. I couldn't earn money and couldn't go out with my friends. I made a lot of effort to find work: going every day to the interim agencies, reading the notices. After 5 months, the interim agency proposed that I work in one company, which didn't really meet my expectations. I was 19 and a half years old and worked in the enterprise for 4 weeks, then left and looked for another job more in line with what I had studied. I found another job, thanks to the interim agency. It was a job selling meat in a supermarket department. I did lots of jobs that lasted one day, one week....but I never had a job that corresponded to my expectations."
Saskia, 21 years, Belgium
At Work
1.      Some of us have stable jobs with fair working conditions and access to some kind of
social protection programs. However, most of us face similar or even more challenging working conditions in our work place. We have less opportunity to do what we want to do. As young people, we are often employed in temporary, contract, subcontract, informal and precarious work.
2.       Many of us work in unstable and insecure working conditions. As a result, it is not possible to plan what will happen to us tomorrow, next week or next year. At times, we work in several jobs at the same time to survive. We experience pressures in the work place, unachievable targets, pressures to work over-time, or even 7 days work per week etc. Often we receive very low wages. In developing countries most of us get less than 3 dollars per day and in developed countries many of us who work under contract and under interim agencies, get less than 6 dollars per hour. We are fear of losing our jobs and face coercion by employers.
Read more...
Page 1 of 2