"All the jobs I've had have been interim contracts. Like most people in Belgium, I started school at the age of 3, and studied until the age of 17. At that time I had to go to hospital. I therefore didn't finish the final year of studies and so I have no diploma. I then studied fashion. I was unemployed for 5 months. I couldn't earn money and couldn't go out with my friends. I made a lot of effort to find work: going every day to the interim agencies, reading the notices. After 5 months, the interim agency proposed that I work in one company, which didn't really meet my expectations. I was 19 and a half years old and worked in the enterprise for 4 weeks, then left and looked for another job more in line with what I had studied. I found another job, thanks to the interim agency. It was a job selling meat in a supermarket department. I did lots of jobs that lasted one day, one week....but I never had a job that corresponded to my expectations."
Saskia, 21 years, Belgium
At Work
1.      Some of us have stable jobs with fair working conditions and access to some kind of
social protection programs. However, most of us face similar or even more challenging working conditions in our work place. We have less opportunity to do what we want to do. As young people, we are often employed in temporary, contract, subcontract, informal and precarious work.
2.       Many of us work in unstable and insecure working conditions. As a result, it is not possible to plan what will happen to us tomorrow, next week or next year. At times, we work in several jobs at the same time to survive. We experience pressures in the work place, unachievable targets, pressures to work over-time, or even 7 days work per week etc. Often we receive very low wages. In developing countries most of us get less than 3 dollars per day and in developed countries many of us who work under contract and under interim agencies, get less than 6 dollars per hour. We are fear of losing our jobs and face coercion by employers.
3.      Women workers assume the majority of home-based work and participate in an insecure labour market. It is women who are more often found in temporary and part-time work, facing sexual harassment and gender discrimination, earning less salary than their male colleagues and taking fewer positions of authority.
4.      Many of us do not have proper training or are unable to make the link between the training we have received and the reality we face on the ground. We are facing a vicious and ongoing dilemma of training/experience. Employers require experience and do not include us since we do not have work experience. As the reality demonstrates however, we will not gain experience in a particular situation until we are employed.
5.      Often young people are not organized, and have very little or no access to social protection.
6.      In many countries, we experience discrimination on the basis of religion in access to jobs,  salary, and promotion.
In Life
7.      We have our own dreams and aspirations.  We dream of having a good job with stable income, a family and our own house. Some of us do have good jobs and a family. However, most of us do not have "just work" that will enable us to achieve these aspirations. Consequently, we are finding it difficult to plan for our life and future commitments. We do not have enough opportunity or space to share the lives and experiences with others. We very often follow the trends of consumerism and individualism.
8.      We can be a burden to our families when we do not contribute to the family income.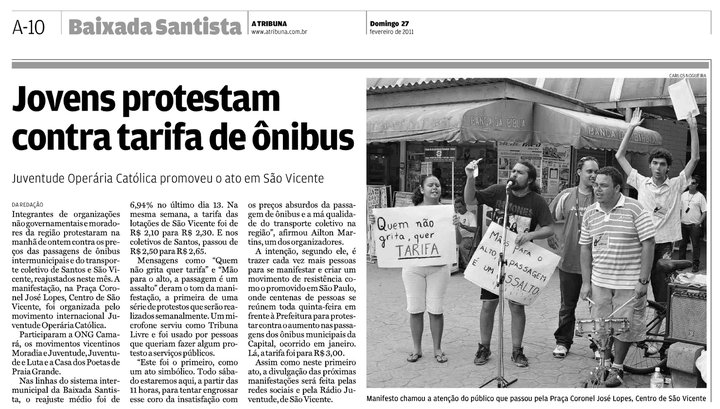 Some of us have kids but are unable to support them. The pressure from the family and society leads to depression and can develop suicidal tendencies.
9.      In order to support our families we migrate to other cities and countries in search of jobs.
10.  As young women particularly, we are active play an important role in the development of family life. We experience high levels of participation in all kinds of work. Yet, we are not as equally engaged as men in taking decisions.
11.  Even in this adverse reality, some of us are involved in organisations and movements like YCW. Here we find our place to share our experiences and aspiration with our fellow young workers and to give and receive the support to face and change our situations. Because of this, we commit to the programs of the group to which we belong and take action to change our reality.