"Life is like riding a bicycle.
To keep your balance, you must keep moving"
By Kevin Côté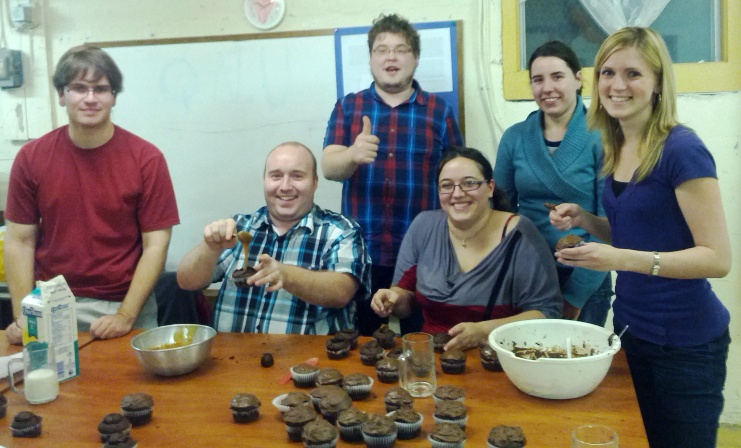 I am 27 and I started participating in the Quebec YCW in the summer of 2012. I work as a computer technician for the Quebec government. The reasons why I decided to work in the public sector are my pride in Quebec and my desire to contribute to the common good. I started in Montreal in 2009, and then I had the chance to become a fulltime employee in the city of Quebec. In 2012 I met Christina who told me about the YCW and I took part in my first activity the next summer: the camping rally. I really appreciated the experience. Nature helps us to relax and creates a beautiful atmosphere of friendship.
I really liked the things we shared because I have a great deal in common with the people in the movement. I often wonder about my job and moments of discussion such as those at the rally open the door to different lines of thought. For instance, I was very interested in the life course of David who, just like me, has already worked in the IT sector but is still trying to find his bearings in the world of work. This activity, therefore, was very inspiring for me and it made me feel like continuing to participate in the YCW. Since then I have had the opportunity to take part in many YCW events and to get involved in my own way. The movement has an impact in my everyday life, more particularly at work. More than ever I dare follow my instincts and my wish for a deeper social involvement.
In a short time I started to work on myself and I decided to get involved in my work place as well as in politics through events and volunteering. At work I got involved in the social club and the trade union. I have always been aware of the importance of trade unions. It feels good to be in contact with people who believe in the importance of collective wellbeing. I have learned to think about the issue of work and to take my place as an individual. I was used not to claim my rights through lack of confidence although much had to be done. Self-confidence is something my involvement enabled me to develop.
Work is an important part of our lives. I became aware that the time spent at work must be of quality and that our acquired rights as workers are important.
I have also learned that collectively we have a great deal to offer to one another through our intelligence and reflections. The YCW continental fulltimer visited us recently. This was a great experience. I understood how a simple association of workers could generate change in the working conditions and I saw that every action is important. This inspires me a lot for the future and gives me an idea of the strategies to be adopted.
On a personal level, I am presently in a process of reflection regarding my profession. Is information technology useful or harmful for human beings? Should I choose another career or change some aspects in my life? My spiritual journey and my involvement in the YCW still have a lot of things to reveal to me.