Press Releases
Today, November 25, as we commemorate the International Day for the Elimination of Violence against Women, we the International Young Christian Workers raise our voices to denounce the widespread violence and discrimination that young women workers experience every day at work and in the society. One of them is Mary, 28 years old, from Nicaragua.
"I am working in a free trade zone for Hansae Nicaragua SA, a garment factory. I have worked there for one year as a machine operator.
In our country, gender-based violence is a problem we face every single day at home, in the way they educate us to assume household tasks because we are women, e.g. cooking, washing, housecleaning, taking care of kids… When I leave my home and go to work, I am faced with sexual harassment in the street every day. The society downplays this practice as something harmless, but in my opinion, it is also gender violence and I really feel harassed as I walk among the people.
Read more...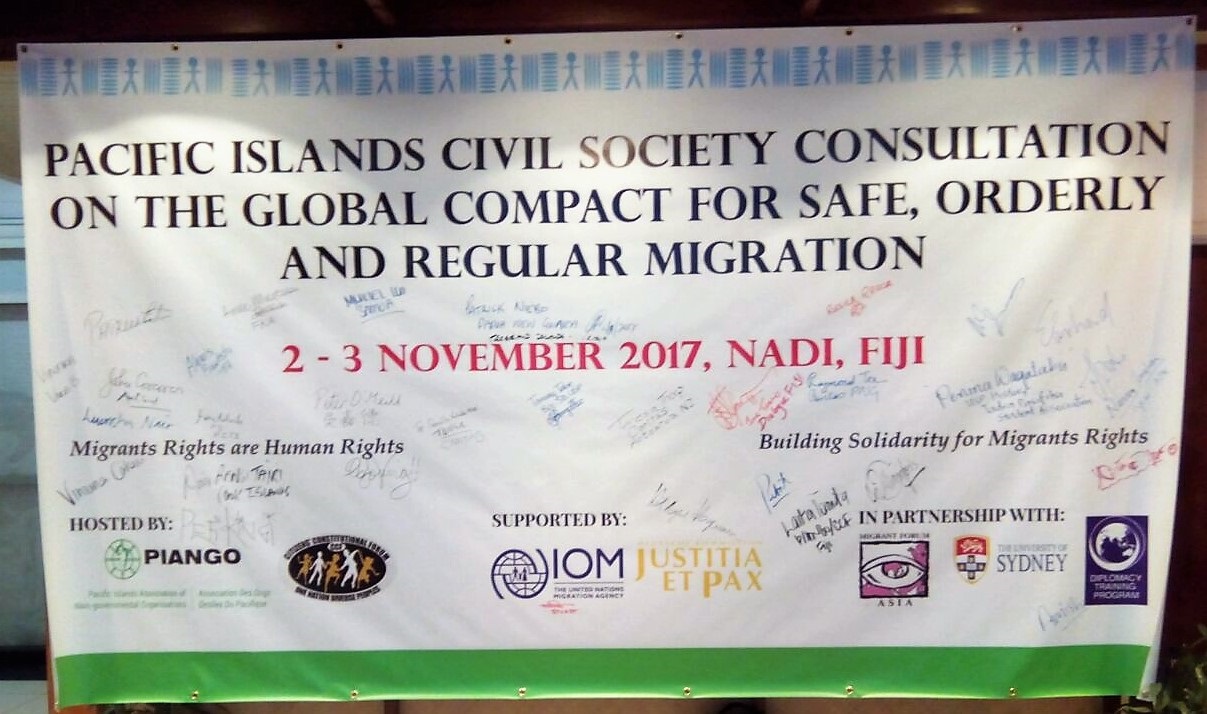 The forum of the Pacific Island Civil Society Consultation on the Global Compact for Safe, Orderly and Regular Migration is a response by civil society stakeholders strongly endorsing dignity for safe, orderly and regular migration into and from the Pacific Region. The said regional consultation was organized in Fiji from November 2 to 3, 2017, by leading civil society organizations such as the Migrant Forum in Asia, Justice and Peace, Sydney Asia Pacific Migration Center and others. The Asia Pacific International Young Christian Workers movement was represented by Nanang Ibrahim.
Read more...
by Basma Mikhail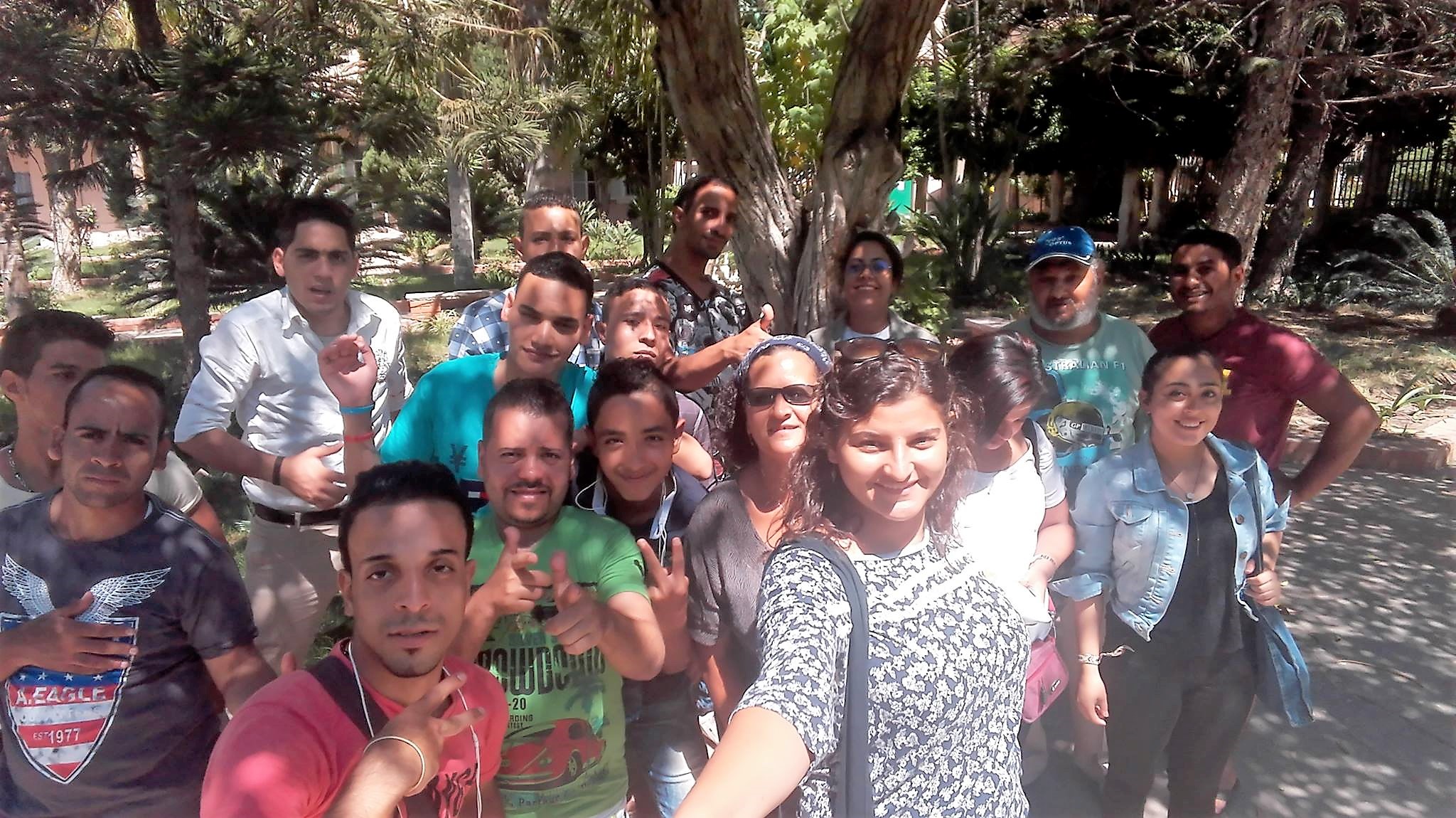 Fourteen young workers and leaders of YCW Egypt gathered in Alexandria from August 31 to September 2, 2017 to live together and discuss their future. There were 10 young men from el Khranfish base group working in different sectors such as tuk-tuk drivers, gold makers, shop workers, and factory workers, three young women from El Sagood base group who work in the service sector as teachers and nurse in a private institution, and one person from El Osairin base group who is a student. They have been supported by former YCWers and collaborators.
Read more...
It is with great sadness that the International YCW announces the passing of our brother, friend and comrade in arms, James Denteh.
James, a member of the YCW Ghana national movement, outgoing member of the IYCW International Team who assumed responsibility in the African continent over the 2012-2016 period, contributed to the dreams of many working-class youths around the world through his experience as an activist, and he leaves his footsteps and thoughts so that we can continue our struggle for a world with more dignity and more justice.
James, you are not gone; you are here in our lives and in the heart of each YCW member.
James, you are not gone; your ideas, your thoughts and your dreams are with us in our day-to-day struggles.
James, our YCW brother yesterday, today and forever.
As it does every year, the IYCW attended the 106th session of International Labour Conference held in Geneva in June 2017. Below is the IYCW-WSM joint statement on labour migration, read by Antonio Zela, a YCW activist from Paraguay and continental coordinator.
"I thank you on behalf of the International Young Christian Workers (IYCW) and World Solidarity (WSM) for giving me the opportunity to make a joint statement to this Committee. We would also like to thank the Office for the report prepared for this general discussion.
I propose to start with a testimony of an IYCW member, which illustrates the difficulties faced by labour migrants:
Read more...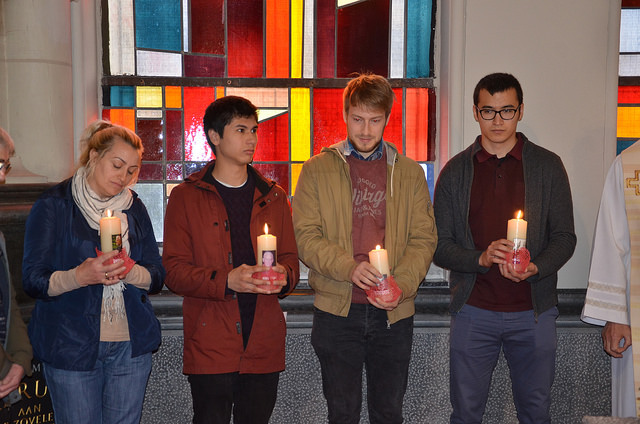 Each year since 1977, from 24th April to 1st May, the IYCW has been organizing a series of actions and activities during the International Week of the Young Workers which ends with the traditional May Day celebration. The year 2017 could not be different. All over the world, young workers and YCW leaders carried out actions against job precariousness and instability, against all sorts of inequalities they may face in their daily life. They exposed the social, political, economic and cultural problems which keep affecting the working and living conditions of millions of young women and men throughout the world.
This year in Brussels, to close the International Week of the Young Workers, the IYCW took an active part in the May Day celebration in Laeken, remembering the 50th anniversary of Joseph Cardijn's death and proclaiming enthusiastically that "Yes, Cardijn is still relevant today".
Read more...

"I am Fatima Hussain from Pakistan. I am 24 years old. I live in Lahore. I applied for many jobs in different factories but in vain. In our society, it doesn't look good for a girl to have a job, people don't like women workers.
I ended up deciding to work as a domestic worker because it is easier to get a job in this sector. But domestic workers are not paid well. They are paid PKR 1,500 per home (US$ 15). I was very disappointed by the low pay and the volume of extra work. I had to fulfill tasks that were not related to my job.
One day I met the YCW – that was a very beautiful day. In a meeting, I shared my experience as a domestic worker and the extra work.
Read more...
Joining Efforts to Transform Working Conditions in Africa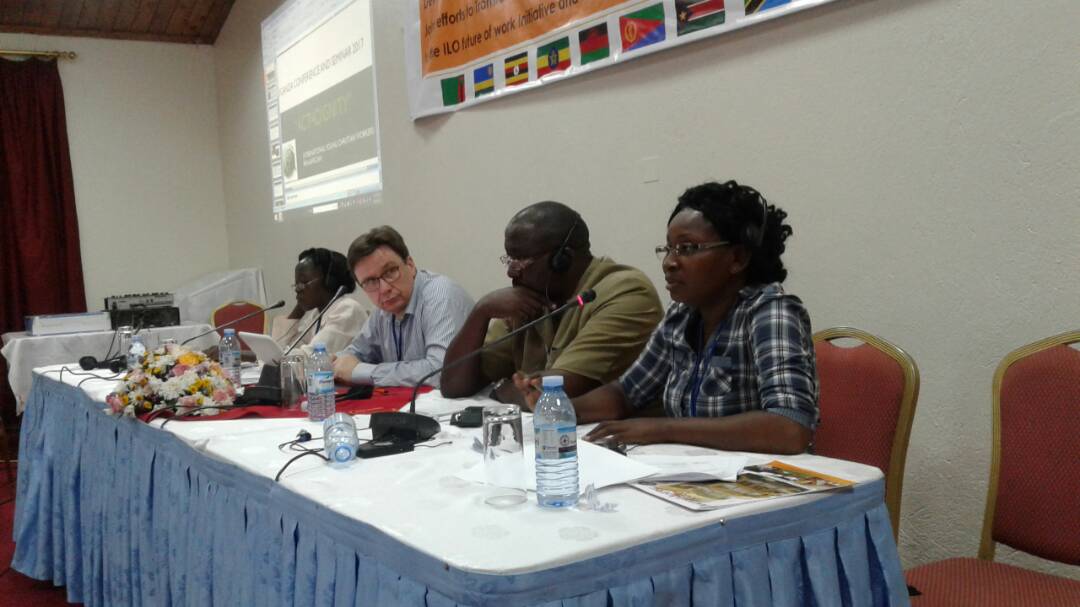 An interreligious conference was held in Uganda from April 25-28, 2017 to deliberate on working conditions in relation to the ILO future of work initiative and the sustainable development goals. It was co-organized by the Justice and Peace Department of the Uganda Episcopal Conference, Kolping International and the International Labor Organization, with the participation of around 65 people from various countries of Africa. Doriabelle Yongala, representative of the International Young Christian Workers Panafrican Team (Panaf), presented the reality of young workers in Gabon and shared the continental analysis on the growing unemployment rate, informalization and the increasing life and work precariousness facing young people.
Read more...
Today is 8th March, the International Women's Day. This day reminds us of the long history of the struggle for women's rights which has been carried out until today. It reminds us especially of the demand for women's suffrage, one of the demands brought forward in several countries as this special day historically evolved into a collective, international symbol.
"I was born in an indigenous community in Guatemala and my parents had to migrate to the capital city. I had to start working at the age of 14 to put myself through school. I have worked for two years at Coransa, a textile maquila (which later changed its name to Denimatrix), in the laundry section where I have a production target of 2,500 trousers that need to be revised to ensure they have no defects. Through the continuous process of education and action of YCW Guatemala we have seen the high level of exploitation and the workers' rights being trampled on; they have long working hours and unpaid overtime. When I first started, the company had 3,200 workers, it currently has 1,800 and the company has used mass dismissals. – Nadia (YCW Guatemala)
Read more...
The IYCW at the 2016 International Conference of NGOs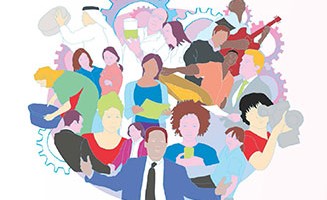 The 2016 International Conference of Non-Governmental Organizations (NGOs) in partnership with the Unesco was held from 12 to 14 December in Paris. The conference focused on the theme "The challenge of the digital revolution for NGOs" and was organized around four subthemes: "The digital revolution and its impact on the diversity of cultural expressions"; "The challenge of access to digital information"; "Does e-learning address challenges of education systems worldwide?"; and, "Science and the digital revolution: which ethical implications?" The International YCW took an active part in it and made its contribution to the debate.
Read more...
by Andy N. Predicala
The Asia and Pacific region includes 47 countries that account for about 61 percent of the total world population. Data suggest that in 2016, more than 4.5 billion inhabitants out 7.4 billion worldwide belonged to that region. Asia-Pacific is home to diversified cultures and traditions.
According to the International Labor Organization (ILO) during its 16th Asia-Pacific Regional Meeting held in Bali, Indonesia, Asia-Pacific also provides more than 60 percent of the labor force worldwide. Over the past years, it has experienced a significant decline in poverty rates, a growth of modern industries and has a more educated labor force. However, employment which is a key factor in helping people move out of poverty remains stubbornly low. The sustained economic growth and dynamism does not translate into social progress and only benefits the few.
Read more...
Page 1 of 8