Press Releases
IYCW Statement at Seminar Co-Sponsored by the Holy See and the ILO
Representatives of Catholic-inspired organizations and religious congregations gathered in Rome on 29-30 April 2016, together with officials of the Holy See and of the International Labour Organization, with one aim: to make "decent work for all" an explicit goal of the post-2015 sustainable development goals.
On this occasion, Luis Vargas, a YCW Venezuela activist, made a statement on the reality of young workers in the Americas. Young people are faced with a wide range of problems such as precarious work, informal work, little access to education and training, unemployment, discrimination, unfair dismissals, machismo, and sexual harassment.
Read more...
International Week of Young Workers and May Day 2016
The International Young Christian Workers (IYCW) salutes all Young Workers in their struggle for dignity in this current most challenging time. The International Week of Young Workers (IWYW) is a week that the IYCW initiated in 1984, dedicated to the life and work of young workers.
This important week promotes the actions of young workers aimed at changing their working conditions, the society in which they live, and their personal lives towards the new society that we are dreaming of.
Read more...
Joint Press Release of IYCW and MIJARC
Since the creation of the human being, women are equal to men in all aspects of life in administrating this planet. As time went passing by, women have been stripped of their dignity and experienced terrible violence and slavery at home, at their work place and in society.
The current society, with its way of life and culture, has produced more inequality, forcing women to live in a more vulnerable situation globally. The United Nations as a collective political power has failed and seems to continue failing to bring change and transformation towards equality, as the effort that has been made is not really addressing the main problem but is just a mere political veneer.
Read more...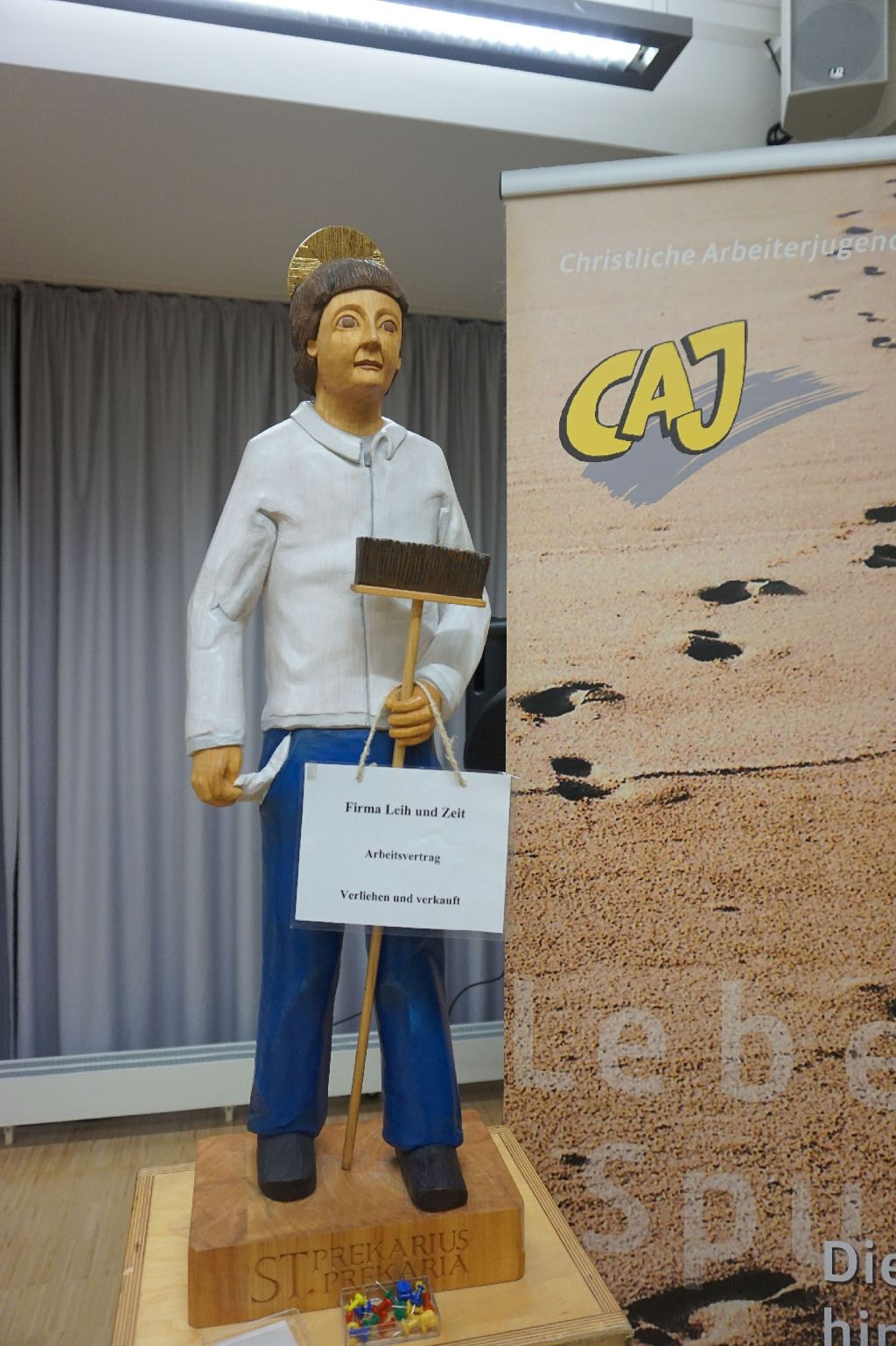 Who is Saint Precarious?
Saint Precarious is a fictional saint although an iconic image was created to recall Catholic saints believed to protect the faithful. The "saint" made his first appearance in October 2004 in Italy during protests against multinational chains and corporations. It is dedicated to spread awareness on casual independent employment contracts, the so-called "Precarious Work".
February 29 as the feast day
Unlike many other dates, "February 29" only comes every 4 years in our Gregorian calendar. Because of its precarity, it was chosen as the feast day of Saint Precarious.
Read more...
A Recognition of his Commitment with the Working Youth
Pope Francis named José Reginaldo Andrietta bishop of Jales, in the state of Sao Paulo, Brazil. His appointment as bishop was announced on Wednesday 21st October and he was ordained bishop on Sunday 27th December in the Basilica of St Anthony of Padua in the city of Americana, Brazil.
Reginaldo Andrietta was born in Pirassununga (Sao Paulo) in 1957 and ordained a priest in 1983. He has known the YCW since his time at the seminary and has dedicated his life to young workers ever since. He was chaplain of the Brazil YCW in the 1980s, of the Americas YCW from 1991 to 1995, and of the International YCW from 2000 to 2006.
Read more...
YCWAct4Dignity! - From Decent Work to Work with Dignity
Dear Friends,
The IYCW, for more than a century, has been fighting to create a new society with, by and for young workers in different sectors in the world of work.
What we dream of is not a decent society but far more than that – a society that lives in dignity and full respect for humankind and Nature everywhere. Therefore, logically, the kind of work that we want is a transformation of the concept, from "decent" work to "dignified" work. Transformation requires reorganizing work. On the occasion of the celebration of the World Day for Decent Work, the IYCW encourages all national and continental movements to take serious, progressive and necessary steps to guarantee that transformation happens within activists, within the movement and finally in all corners of society.
Read more...
The movements' response on the "Laudato Si" of Pope Francis
We, the International Young Christian Workers (IYCW), the International Movement for Catholic and Agricultural Rural Youth (MIJARC), the International Coordination of Young Christian Workers (CIJOC), the International Federation of Adult Rural Catholic Movements (FIMARC), and the International Movement of Catholic Students (IMCS-PAX ROMANA) laud Pope Francis's initiative and commitment to voice out the reality and sufferings of millions of people around the world linked to the imbalance and unfair distribution of wealth and misuse/overuse of the earth's resources. It reflects that the current economic crisis is intertwined with the environmental crisis.
Read more...
It is with a great pleasure and motivation that we hereby launch the process toward our XIV International council that will take place from 25th September to 9th October 2016 in Aachen, Germany. The theme of the international council is Just Work – A Fundamental Option for Dignity for All and the slogan will be Let's Struggle for Young Workers' Dignity.
The International Council of the IYCW is the supreme governing body of the movement and enjoys full sovereignty and powers. It is the body wherein the situation of working-class youth is shared, co-ordinated, clarified and solved. As a supreme governing body, the International Council shall accomplish its task of implementing the See, Judge and Act method to evaluate the actions that are carried out by, with and among the young workers at all levels of the movement according to the guidelines provided by the International Plan of Action.
Read more...
"Personal Thoughts on My Participation"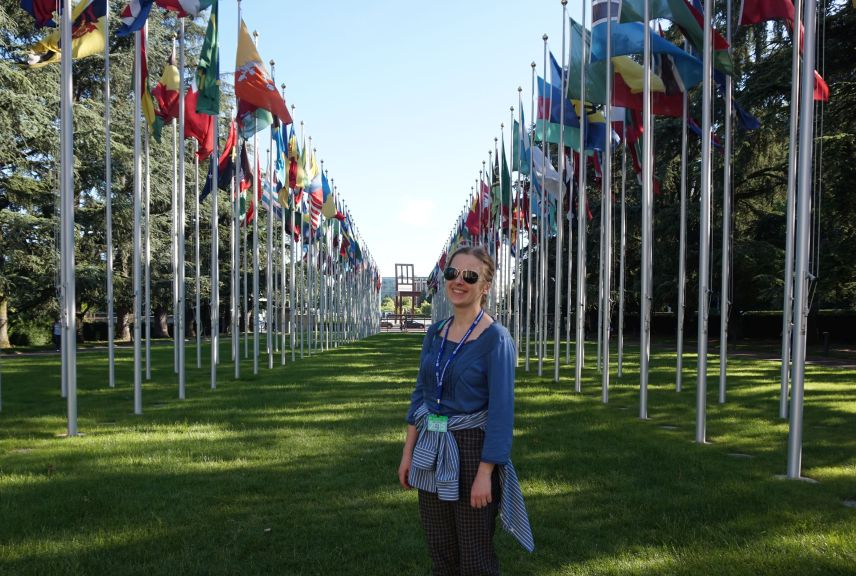 Anna, a YCW extension worker from Ukraine, was part of the IYCW delegation to the International Labour Conference (ILC) in Geneva this June. She has shared her thoughts on her participation in this major international event.
Feelings
I had mixed feelings during the conference. Seeing all those situations of working people around the world was impressive for me... I got a week of preparation beforehand, but a personal experience is necessary to understand what the ILO Conference is about and how it works. Complicated.
Read more...
Proposing an ILO Declaration on Universal Labour Protection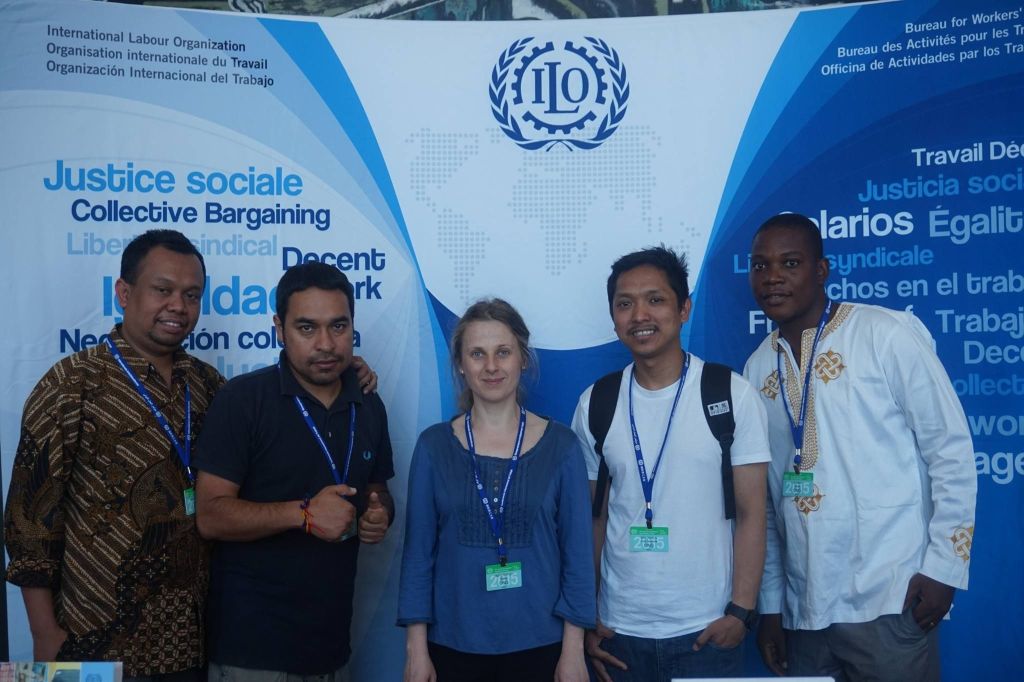 Geneva, June 2015 – A delegation of the International Young Christian Workers (IYCW), which consisted of representatives from Africa, Europe, the Americas and the International Secretariat, participated in the International Labour Conference (ILC) in Geneva from 1-13 June, 2015.
This year, the ILC has discussed three main topics, namely the transition from the informal to the formal economy, SMEs and decent and sustainable employment, and the labour protection policy, which includes wages, maternity policy, working hours and occupational health and safety.
Read more...
The IYCW and WSM Together at the ILO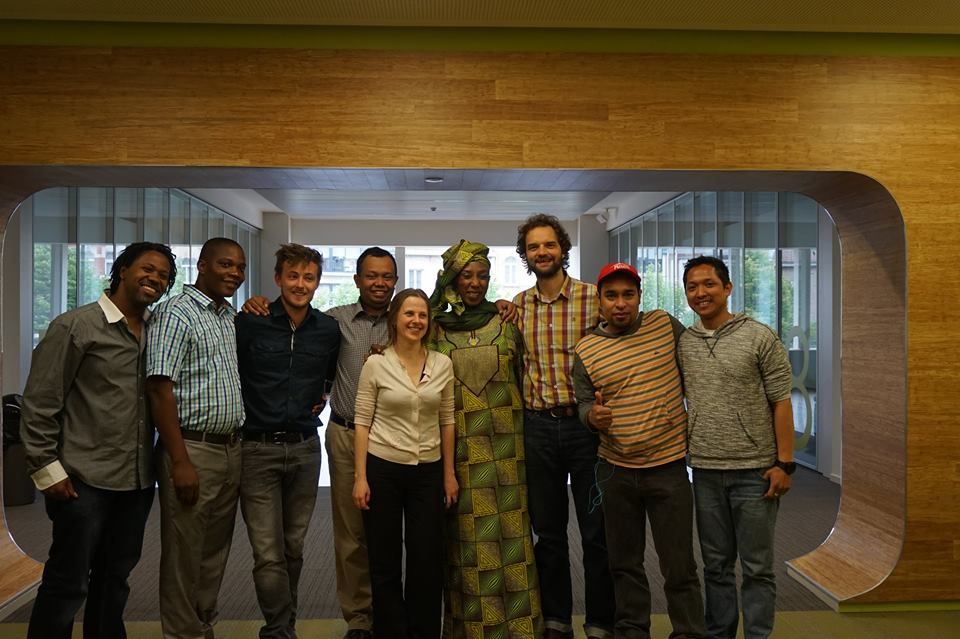 "We need to walk nearly 10 kilometres to reach the pond where we extract the salt, and we earn 60 gourdes ($1.5) per week. With that money, we can contribute a little to the family expenses and we have little money left. We are saving money to buy mules to carry the salt bags over those 10 kilometres, but we earn very little. There aren't many job opportunities in the formal economy in Haiti, we have to work hard and make use of the low income we can get with our base group." A YCW activist, Jean Rabel, Haiti
Young workers' problems have an international dimension as there are a reality everywhere in neighbourhoods, communities, factories, streets, and all places where young workers are. Addressing those situations is a real challenge for our movement.
Read more...
Page 2 of 8