"Never Stop Believing that You Are Actors of Change"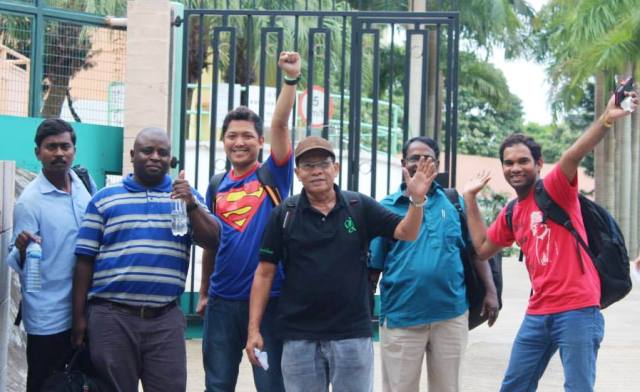 Hong Kong – The ASPAC team gathered together seven leaders in St. Stephen's Church, Kwai Fong, for a Regional Team Meeting from 14th to 18th July 2014, followed by a one-week visit which included ROLWA, a China YCW meeting, a YCW Hong Kong meeting, as well as a meeting with Cardinal John Tong, Bishop of the Hong Kong Diocese.
One aim of the Regional Team Meeting was to strengthen friendship and comradeship among the new and old team members – in addition to updating the analysis of the national movements' reality in Asia Pacific and confronting it with the global analysis/situation, as well as measuring the work the movements carried out over the past 4 years.
The analysis of the young workers' situation during the RTM showed that young workers in Asia-Pacific make up nearly 19% of the region's entire population. This translates into more than 750 million young women and men aged 15 to 24 years.
Further to that, young workers are facing a complex, evolving world where opportunities coexist with major challenges. Significant strides have been made with regard to educational attainment of young workers in the Asia-Pacific region but young workers' employment is often precarious. Young people abound in vulnerable jobs characterized by insecurity, low wages, poor working conditions and a lack of social protection.
"This RTM is important for it helps me understand and have a clear vision of the reality of the national movements at continental level," said Ravi, a new team member from India.
The meeting was attended by both outgoing team members of the ASPAC Team – Andy Predicala, Roberts Vins, Fr. Norman – and incoming team members - Rohmat Sodikin, Ravi Jayaprakash – as well as by a few guests including Isak Krampona from the International Secretariat and Fr. Matins from India.
The RTM was marked by good sharing and fruitful discussions and the outcome was a clear Continental Plan of Action until 2015.