Preparing Ourselves to Renew Society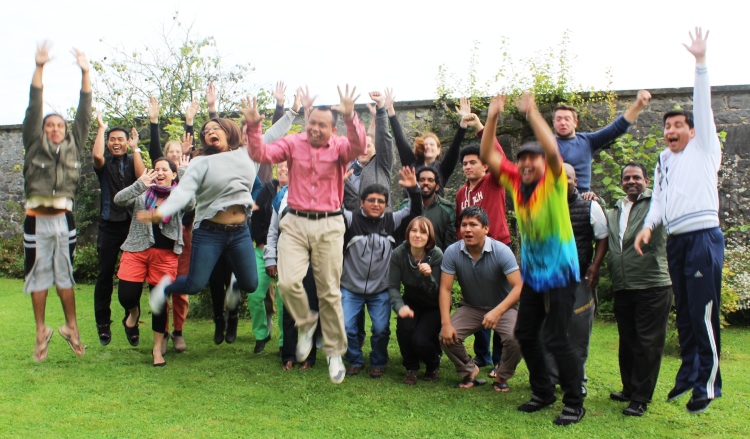 Dear fellow young workers of the world, greetings from the seminar of the International YCW in Assesse, Belgium. We are in solidarity with your daily struggle for dignity in our hearts and minds. You have delegated leaders from your national movements from countries as diverse as Australia, Brazil, Flanders, Gabon, Germany, Guatemala, Indonesia, Peru, Quebec, Venezuela and Wallonia. Honoured with your faith we would like to share with you a little of our work. Work carried out to prepare ourselves to renew society.
 Precarious Work and Life
We have been deepening our analysis of the world of work as we know it today and of the consequences on our lives and future. We sorted out that we are the 1.7 billion young people of this world. We are the millions who work in precarious conditions such as temporary jobs, in informal sectors, in self-employment, with long working hours, for the lowest salaries.
We are the 75 million unemployed young workers (40% of all unemployed). We are those who have no or less social protection for circumstances which overcome us like illness and unemployment. Our labour rights are denied or not applied properly and in many countries it is dangerous to organize ourselves.
We are the masses who live in conditions severely affecting our physical and mental health. We feel insecure, unsafe, useless and depending on luck. We have difficulties fulfilling our basic needs, for example have a safe home, pay our bills, start a family, provide healthy food, etc. Due to the advertisement industry we are pushed into consumerism, we are forced to look mainly after ourselves and we find ourselves confronted with new technology which sometimes colonises our free time and distracts us from understanding our reality. We also see our environment destroyed and the resources of our planet are not equally shared.
These are the realities which appeal to our sense of dignity and were the starting point of the seminar. In order to understand well why we are in this position, we have discussed about the causes. It is clear to us that the global capitalistic and financial system is the main creator of our reality. It destroys our democracies and organizes harsh competition among workers, peoples and nations in order to accumulate wealth for a very small elite, pushing us into a race to the bottom, leaving billions in poverty and insecurity.
Of course we have all been acting on this reality in our local base group, in the national and the international level. This seminar has offered us the opportunity to revise our actions at these three levels. We have looked at the impact of our actions in the lives of young workers and concluded that we have had some impact, but not enough to speak about a real in-depth change.
Dignified Life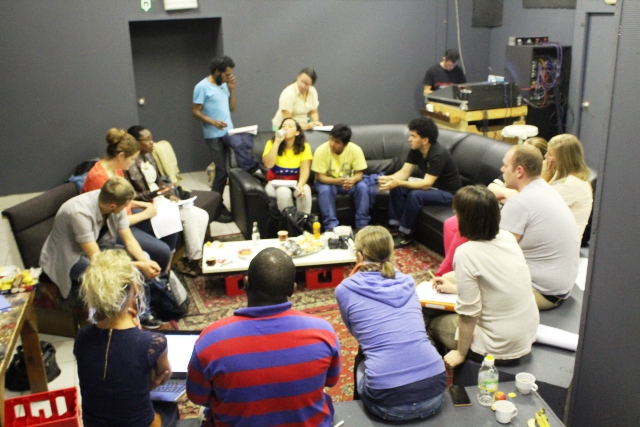 Nevertheless our dream for a dignified life is as impregnable as a volcano. Its untameable glow, blazes and bursts transform vast areas forever and a day. Joseph Cardijn, the founder of our movement, stated that every young worker is worth more than all the gold in the world. With this spirit, we will strengthen our struggle for just work and dignified life through social protection, gender equality and quality education in life and work.
We dream of being able to fulfill our basic needs such as hunger, thirst, sleep, physical exercise and relaxation. We have a vision of security, safety and stability: a safe and comfortable home, dignified work, being able to pay the bills, to save, to ensure our health. We dream of a rich social life: friends, parents, affection, love, colleagues, and belonging to a group. We dream of being valued and recognized: freedom, independence, respect and regard from and for others, esteem, self-confidence and identity. We dream of unfolding ourselves as human persons: learn, develop ourselves in different roles and domains of life, being able to fix problems and get results, being unprejudiced, having a chance to choose consciously who we are and what we want.
A Challenging Time Awaits
In order to move forward towards our renewed society, we thought about how we could increase our impact in the next two years. The International Plan of Action defined the shores between which we identified the different challenges. In the process, we have discussed some very fundamental questions. This has enabled us to define the strategies that we will follow from this mid-term point until the World Council in Germany (2016).
The capitalistic and financial system: reject it or adapt it?
At first we discussed about capitalism as the main cause of our reality. What is this system? Who are the actors? How did it develop through history? Has capitalism always been there or were there other types of societies? What is our role in the capitalistic society? Do we believe in the model of social dialogue as a strategy to change our reality? Isn't exploitation of people and nature's resources in the DNA of this system? Should we as YCW adapt and modify this system or reject and overthrow it and create an alternative from grassroots level, for example organize our own cooperative production.
We have concluded by saying that the movement has lost its analysis regarding the world of work and there is a lack of young workers' identity. In order to face this challenge, we want to identify the relationship between different mechanisms in society that manipulate and control the system of poverty among young workers and the mass as a whole. We want to strengthen the awareness and training of young people and activists regarding the capitalistic and financial system and its impact on the world of work. More concretely, we are going to promote debates, make a synthesis or analysis on the political, social and economic reality in the world, expand the activists' teams and the coordination with activists who come from the action at the grassroots level, etc.
Our YCW methodology: a thing of the past?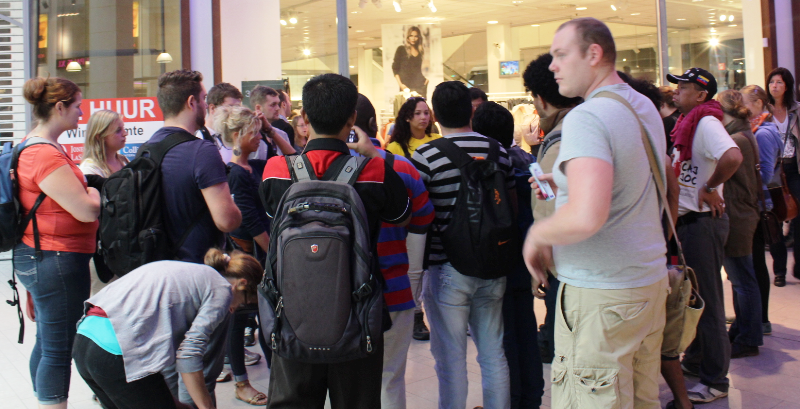 We have also discussed about our YCW methodology. Are the fundamental documents which explain the See-Judge-Act method, the Review of Life and Worker Action and the Task of Education still up-to-date? Can we still work with them together with the young workers? Should we adapt the words to the current times? Or is the main problem that we don't really understand the methodology and aren't able to apply it in the concrete actions with the young workers today?
We have found out that there is a weakness in the implementation of the ROLWA in the actions carried out. Therefore we want to know what young workers are going through and identify ways in which their complex realities can be improved; we want to strengthen the use of the YCW methodology in the process of building the analysis and developing the action. We will ensure, at all levels of the YCW, training opportunities on the methodology (ROLWA, Task of Education, analysis of reality).
The impact of our movement: strong or rather marginal?
We have reviewed the impact of our movement's actions in the reality of young workers and at the structural level. What is the number of members, activists, base groups, actions and national movements in the world? Have the mechanisms that we identified as a cause to our reality been affected or changed through our actions? What were our demands? How did we act at the different levels? What change have we obtained?
It is clear that our actions have had an impact on reality, for instance raising awareness among young workers and in some countries political awareness. However, there is still a lack of impact at the structural level and in our movement. More specifically we are concerned about our capacity in numbers, the training of leaders and the continuity of the movement. Therefore we will systematize the actions carried out today, collect testimonies, distribute surveys, use the extension guide, organize exchanges among extension workers and consolidated movements, keep close contact with ongoing extension in Ukraine, Central America and China, etc.
The autonomy of our movement: dependent or self-sufficient?
We have also looked at our financial situation. Are we financially autonomous or depending on external funds? How did the payment of membership subscriptions develop? Did we organize fundraising activities? How do we train leaders in their financial responsibilities?
There are strong autonomous movements such as Paraguay, but these are more likely the exception. Generally speaking, there is a strong dependence on external funding agencies and governments, and young workers do not see the reason for their subscription. In the international level we do not have enough financial means to finance the coordination well enough. We will cope with these challenges by ensuring training on finance in the movement at all levels. At the national level, each movement will organize training for the members, increase self-financing activities, have clarity on the financial situation of the movement and share this with the members. At the international level we will organize the finance commission to review the subscription of national movements and the self-financing activities.
It is clear that we will need your support to face these challenges. It is our own responsibility. No one will hand the changes we want on a plate. No one said it was easy. The change we strive for won't come overnight. The only thing we know is that we need to persist in order to transform our utopia into reality. We can if we just choose to. Let us work together and involve more fellows. Are you in?
In solidarity,
Doriabelle, Isak, Andy, Ikin, Nanang, Martin, Zoe, Mardiyono, Sarah, Slim, Antoine, Stefaan, Abraham, Segundo, Antonio, Josenaldo, Christina, Kathi, Kevin, Meiry, Meiver, Arlindo, Orlando and Luciano