The IYCW and WSM Together at the ILO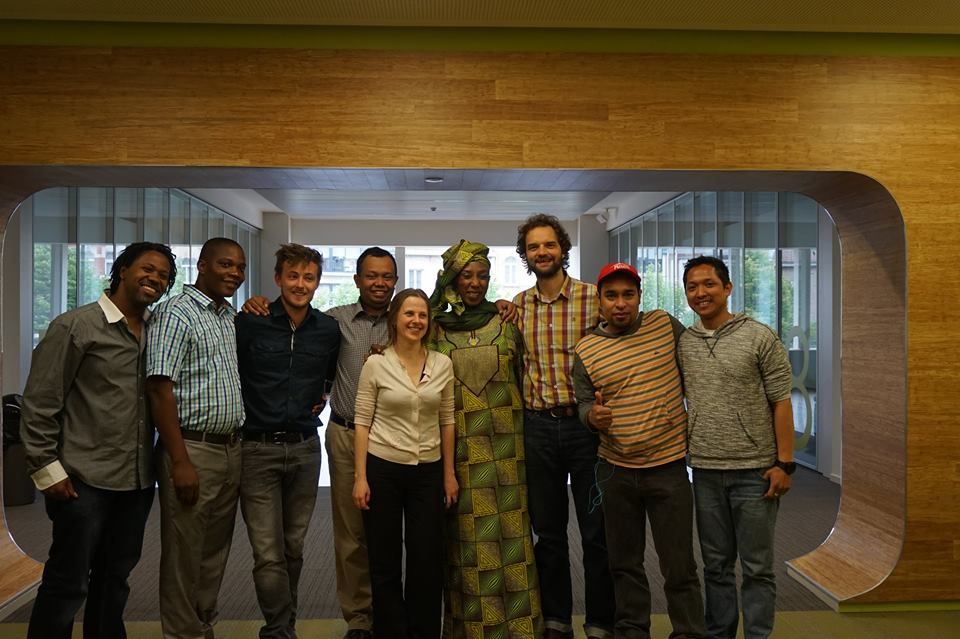 "We need to walk nearly 10 kilometres to reach the pond where we extract the salt, and we earn 60 gourdes ($1.5) per week. With that money, we can contribute a little to the family expenses and we have little money left. We are saving money to buy mules to carry the salt bags over those 10 kilometres, but we earn very little. There aren't many job opportunities in the formal economy in Haiti, we have to work hard and make use of the low income we can get with our base group." A YCW activist, Jean Rabel, Haiti
Young workers' problems have an international dimension as there are a reality everywhere in neighbourhoods, communities, factories, streets, and all places where young workers are. Addressing those situations is a real challenge for our movement.
One of the bodies where those situations are discussed is the International Labour Organisation, the ILO. Its structure is tripartite and brings together governments, employers and workers. The International YCW and WSM (World Solidarity) are present in Geneva to strengthen the struggle of all workers against the interests of businesses and governments allied with powerful national and multinational corporations.
The 2015 International Labour Conference will focus on two topics: informal work and the reality of workers in small and medium-sized companies.
On the basis of the actions we are carrying out in the national movements, our delegates from the Americas, Europe, Africa and Asia will spell out the demands that thousands of young workers around the world want to put forward to the governments and employers, resisting the exploitation and abuses that many governments tolerate.
Today thousands of young people are surviving by working in the informal economy, and in some countries such as Haiti and some regions such as Central America, the percentage of those young people can reach 80%. In Africa, young people cannot meet the basic needs of everyday life with their salary. In India, young people suffer exploitation, earning less than 3 dollars a day. This reality is also affecting Europe where workers in countries such as Ukraine have temporary work contracts and starvation wages.
In the face of that reality, the delegations of the International YCW and WSM are actively involved in the struggle carried out by the working class to obtain better working conditions and a decent life. They contribute to the building of a society in which the needs of all workers are taken into account.