"Personal Thoughts on My Participation"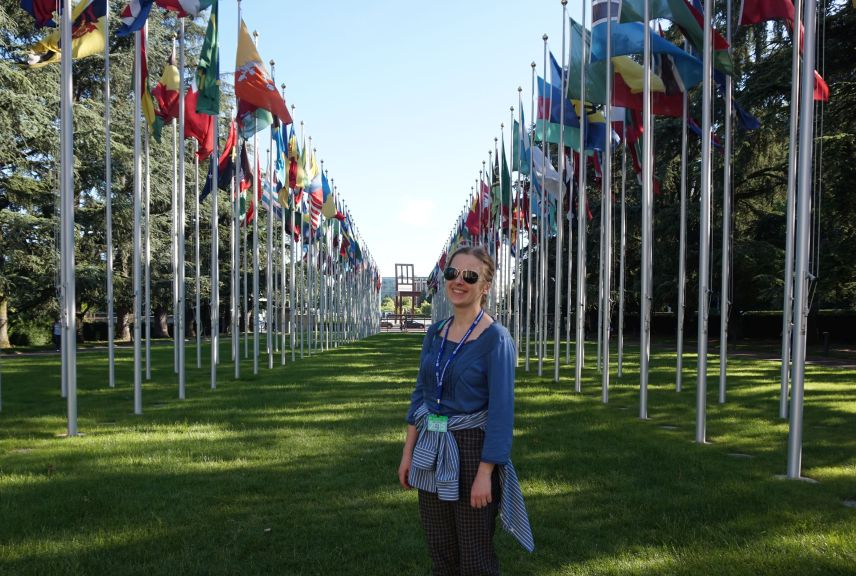 Anna, a YCW extension worker from Ukraine, was part of the IYCW delegation to the International Labour Conference (ILC) in Geneva this June. She has shared her thoughts on her participation in this major international event.
Feelings
I had mixed feelings during the conference. Seeing all those situations of working people around the world was impressive for me... I got a week of preparation beforehand, but a personal experience is necessary to understand what the ILO Conference is about and how it works. Complicated.
The SME Committee
Our extension work in Ukraine includes working with young people in the SME sector. My participation in this committee was therefore appropriate. The conditions of work in the sector often do not meet the required standards and endanger young people's physical/mental health and even their life. In our committee, we read a statement explaining what we demand as a movement of young workers and on what the focus should be placed - not the global economy but the workers' rights to collective bargaining.
A Meeting Point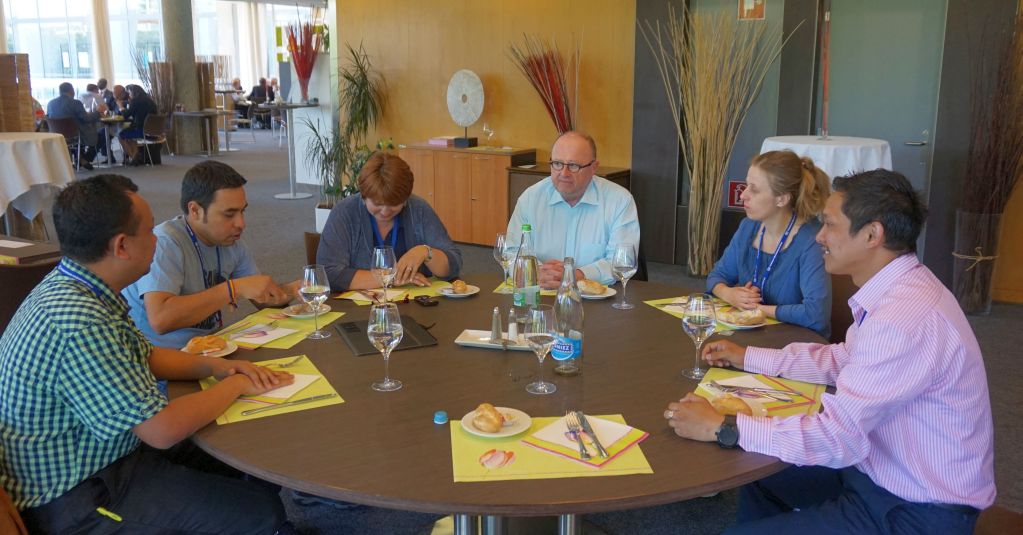 The ILO Conference became a meeting point with the IYCW for me – working alone in the country, I don't have enough opportunities to meet activists and colleagues from other countries. So here I got the chance to exchange with YCW members from Ghana, Guatemala and the Philippines. We were busy during the conference, but we found time to share our experiences and to get to know each other during the preparation week. It inspired me, I was very interested in the different experiences in different countries and cultures, especially in Guatemala which is an extension country as well. I think I need to communicate more with people who work with the same objectives as me.
Good Collaboration during the Conference
I appreciated our work as a group. We had a good preparation and could feel the team spirit in Geneva. It was very motivating for me. It was important to have support from people with experience, otherwise it would have been difficult to follow such special and complicated discussions. We had worked hard on the statements, and in Geneva I understood why we did.
The ILO and Ukraine
I didn't see anybody from Ukraine and I was disappointed. I found information about government participation in 2011, but not in the last years. I was also disappointed with the low participation of NGOs. One of my expectations was to meet people here who work with young workers and to see what their strategies are. Back in Ukraine I will be looking for youth leaders.
"Ukraine" was mentioned twice in our statement but I believe Ukrainian workers should be given more attention. I read a statement about the situation in Ukraine after the 2014 Revolution and about the new Code of Work and it motivated me. 
The YCW and the Current Situation in the World of Work
"We are not sure that in the current economic situation the ILO would be created nowadays...," said the Head of our Committee. I think that we should approach other movements/NGOs and find a way to collaborate with them in order to be more present in the international arena and promote human rights in the world of work. We can provide good references from our past but we should also find new allies.
I think we should be in every committee at the conference in Geneva, focusing on the most important ones.
A Learning Process
It was a great experience and a good learning opportunity for me. After Geneva I got a lot of new questions to ask myself personally as well as challenges as the person responsible for YCW extension in Ukraine.
What Could Be Improved?
Firstly, more time should be given to read the reports of all participants. Secondly, during the preparation week meals should be provided to participants whose countries cannot afford it (case of Africa). Thirdly, we should have strategies to find sources of financing before the preparation week starts.
Anna Oksiutovych, extension worker in Ukraine