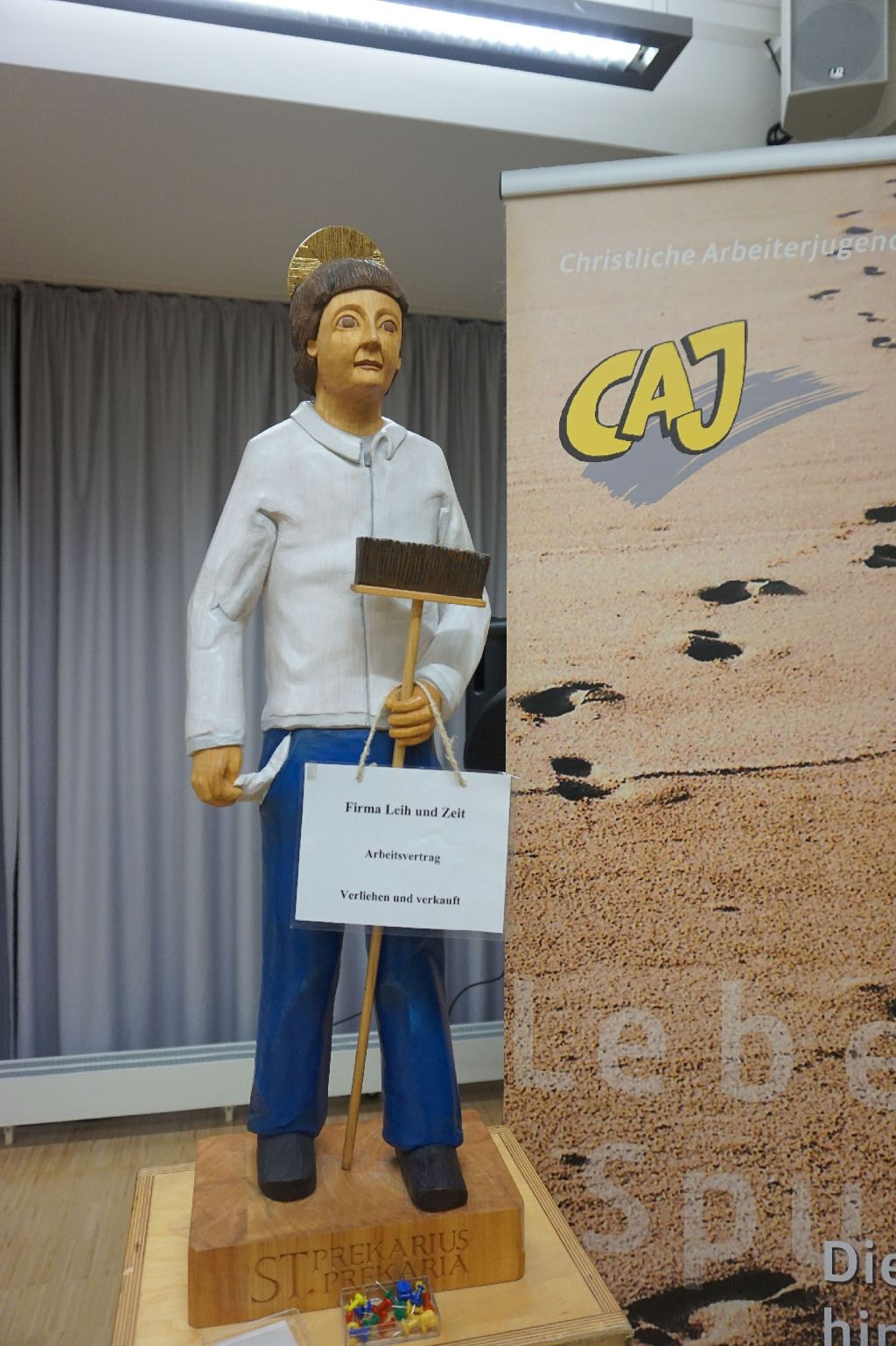 Who is Saint Precarious?
Saint Precarious is a fictional saint although an iconic image was created to recall Catholic saints believed to protect the faithful. The "saint" made his first appearance in October 2004 in Italy during protests against multinational chains and corporations. It is dedicated to spread awareness on casual independent employment contracts, the so-called "Precarious Work".
February 29 as the feast day
Unlike many other dates, "February 29" only comes every 4 years in our Gregorian calendar. Because of its precarity, it was chosen as the feast day of Saint Precarious.
This year, YCW Germany will organize a series of events to celebrate the feast day of Saint Precarious. The iconic image will be moved from one diocese to another where the YCW is present.
The Bavarian YCW in Germany adopted the image in 2008 after they heard about it in their exchange with the YCW Austria in the beginning of 2000's. It has become the symbolic representation of the large number of young people and young workers who are falling into precarious work and are at risk of poverty.
What do German statistics say?
According to the study published by the Federal Statistical Office (Destatis) in December 2013, Germany had 41.5 million people employed, the highest in its history. But a closer look at the data related to the real work produced over the past twenty years,
the average hours worked per person have dropped continuously. This is due to the fact that since 1991, while a higher percentage of the population works, there has been a significant increase in volunteering and/or part-time work as well. Thus the number of people without full-time contracts or in temporary jobs grew to almost a quarter of the German population (22 percent).
What it means for YCW Germany
As YCW Germany affirmed their commitment to uphold the rights of the young people "to just work and life", they have developed a national campaign on "Precarious Work".
The movement has recently adopted the Declaration for Just Work and Life…
… to have just and fair wage according to the value of work and time
… to have quality time with family and friends to develop socially
… to give importance to the health and well-being of an individual rather than profit
… to have freedom to choose the kind of work and solidarity at work.